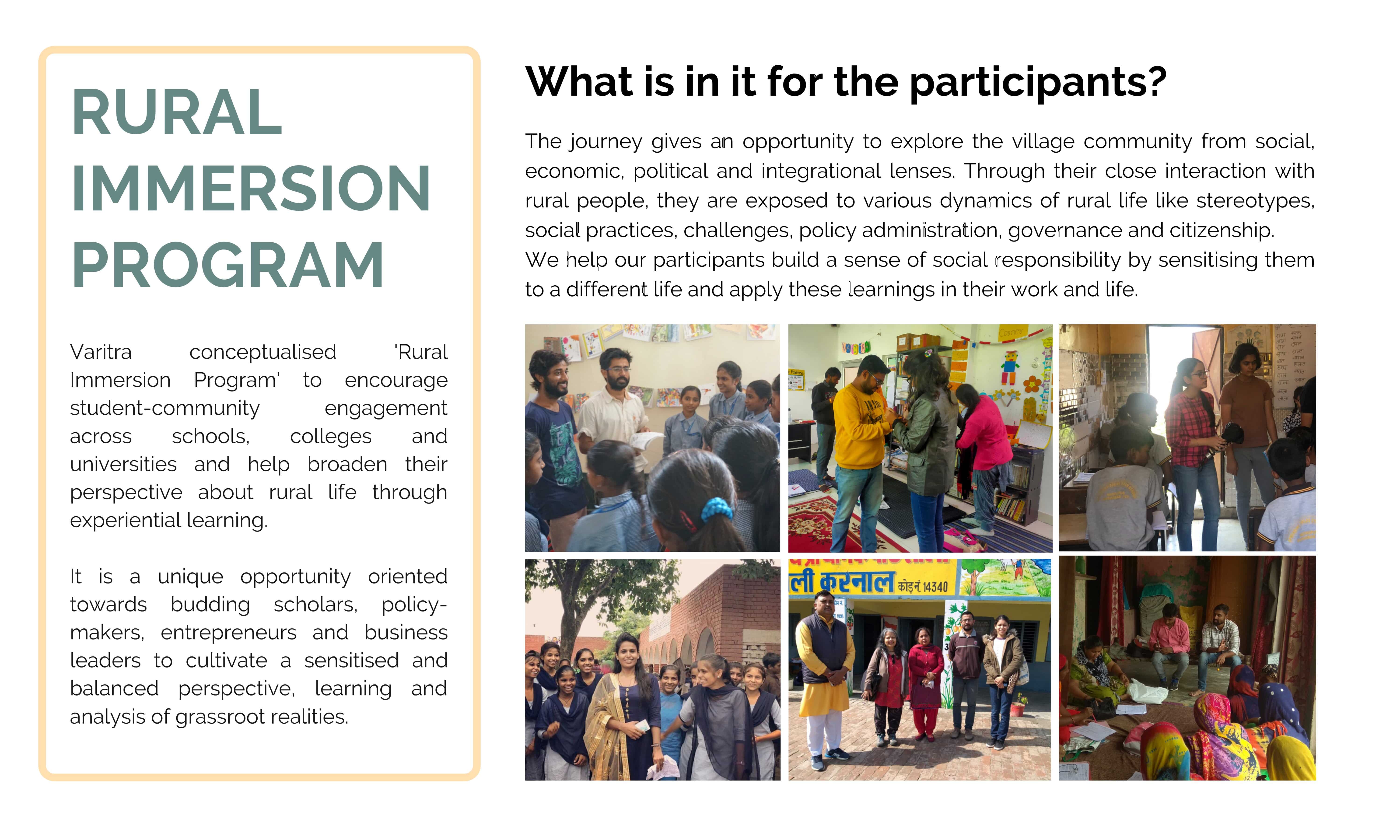 Key highlights of the program

Our associations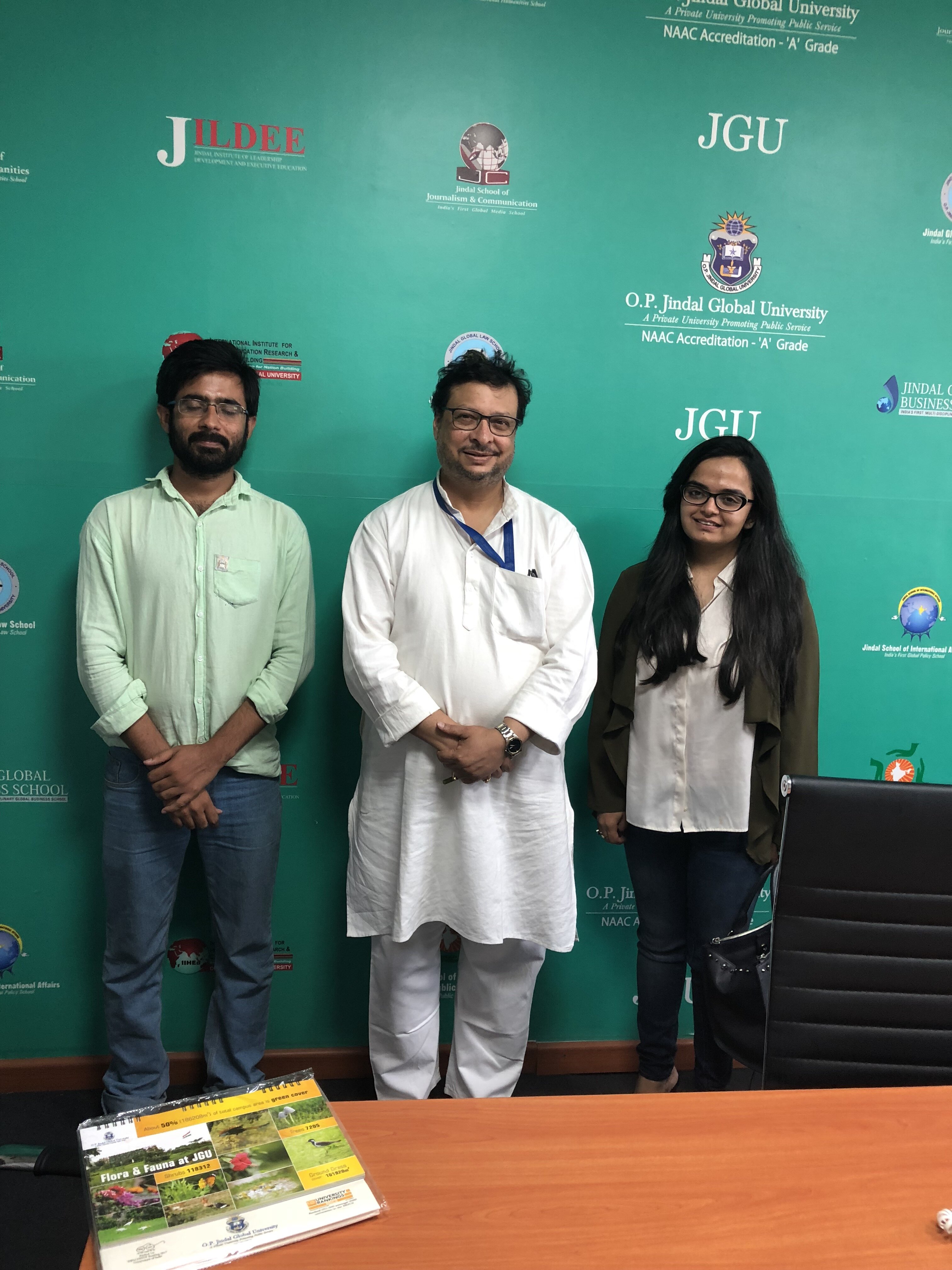 I have collaborated with Varitra Foundation since 2018 after meeting the two founders- Ayeshna and Baljeet- at a TISS, Mumbai conference on Development, where I was one of the keynote speakers. Subsequently, the two founders made their way back to Haryana, their home state, to contribute to its rural development in the district of Karnal. Since, Varitra and the O.P. Jindal Global University where I am also employed as Associate Professor of Sustainable Development, thought of our partnership as an appropriate opportunity of Community-University Engagement. In 2018, when I decided to launch an experimental field based course 'The Practice of Development', Varitra Foundation volunteered to lend their hand to the University students for their first rural immersion to understand how gender impacts on public school educational outcomes in a rural district of India. The learning experience for the Master's degree students drawn from two programs- Public Policy and International Affairs, were transformative. The largely urban educated students had never been immersed in the realities of rural life in India. Many of their theoretical concepts became lucid enabled by the experiential learning leading to at least one of the students to opt for a career in the development sector after graduating from the university. As a practicing academic who believes in the power of transformative learning via community-based participatory research, the bond and partnership with a young and dynamic development sector enterprise such as Varitra can only become stronger over the coming years.
- Amit Lahiri (Chief Sustainability Officer, OP Jindal Global University)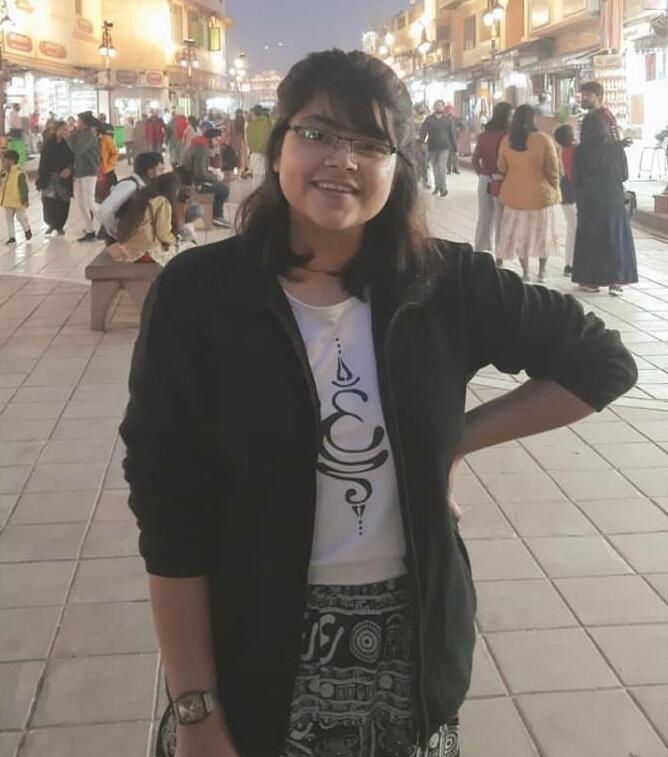 My experience at Varitra Foundation was a part of a three-week journey I undertook with Pravah Rural Exposure. I worked with Varitra' team and developed a deep understanding of how rural societies work and how they function from root to the top. As a student of Political Science, this journey for me was inculcated with a lot of learning each and every day. I got to take two sessions on women rights with the rural youth. The team here diligently helped me to grasp the root causes and also helped me to travel across the villages. Without them, this journey would have felt incomplete. I am thankful to who supported me and also helped me learn.
- Arjoma Moulick (Student, Delhi University)
Rural Youth Changemakers Program
Varitra has created framework of leadership for fellows and is centred on three dimensions:
Personality & Self Growth
Developing a sound value system in sync with the organizations' values and laying a pattern of leadership among children
Problem Solving Ability
Challenging yourself beyond normal routines: develop an appropriate level of "intellectual horsepower" to effectively perform the level of work and task complexity on field.
People Development
Expressing commitment to develop leadership among other people and self and contribute towards developing a just and happy society
Our Impact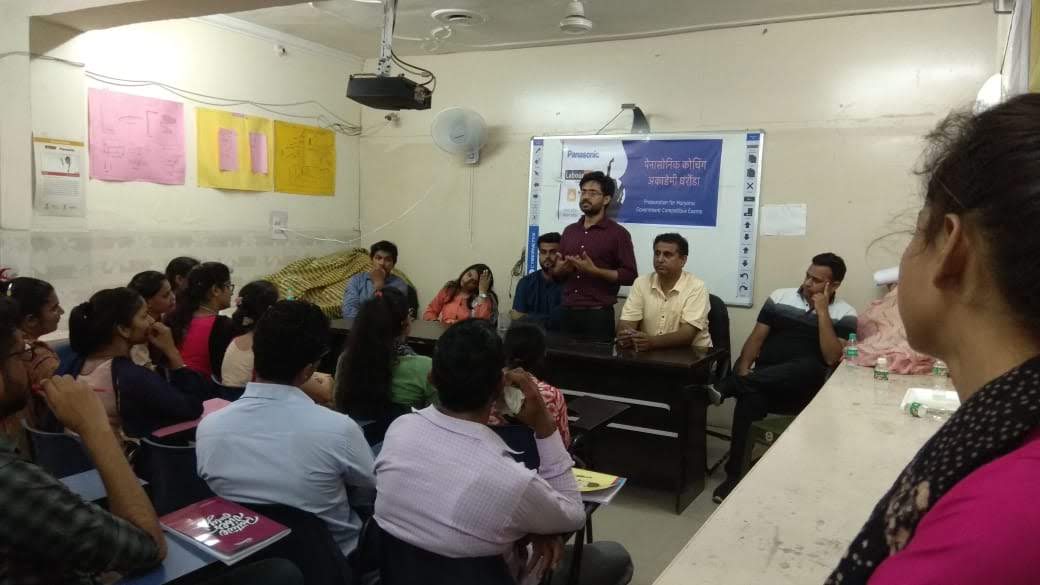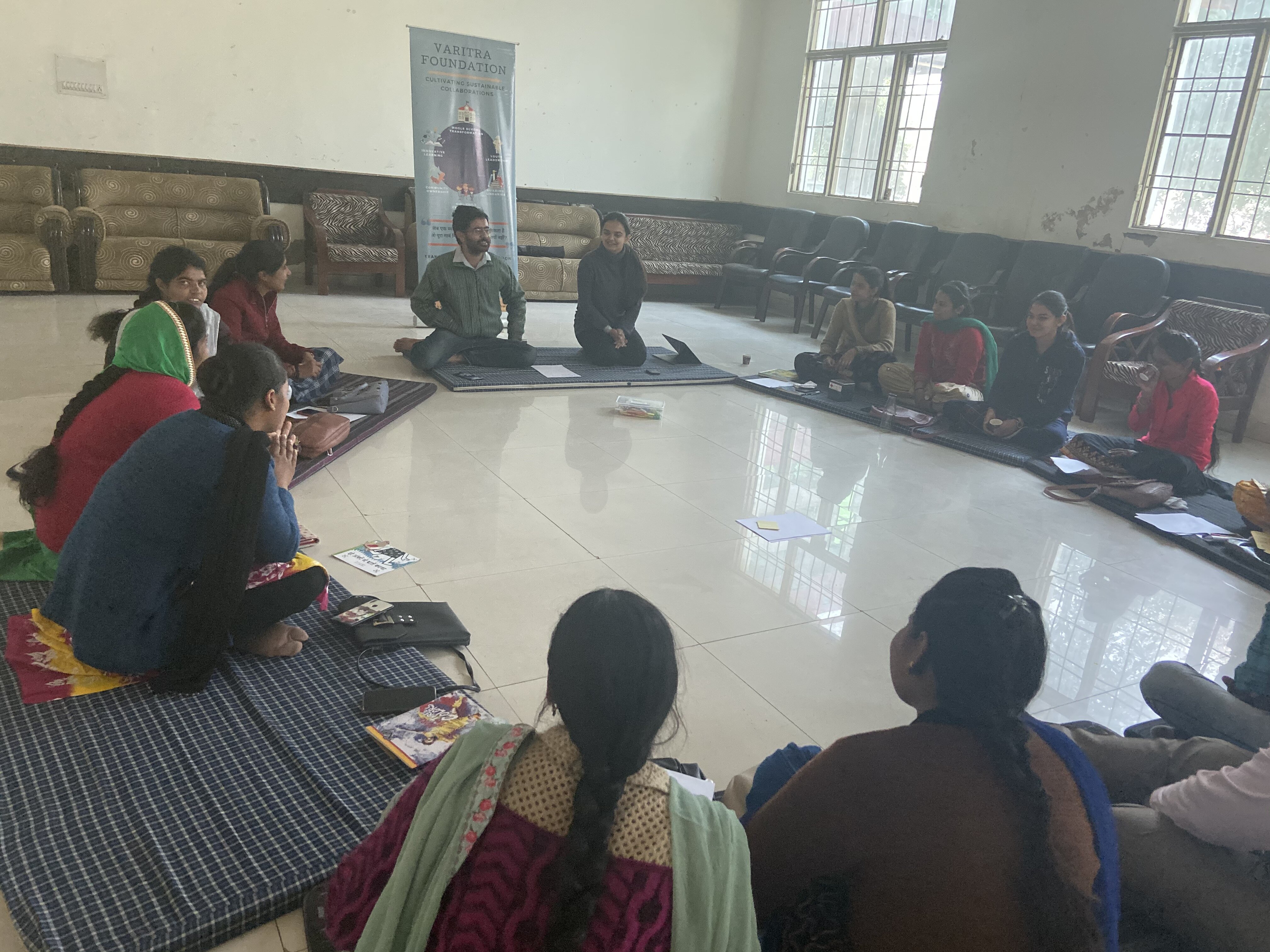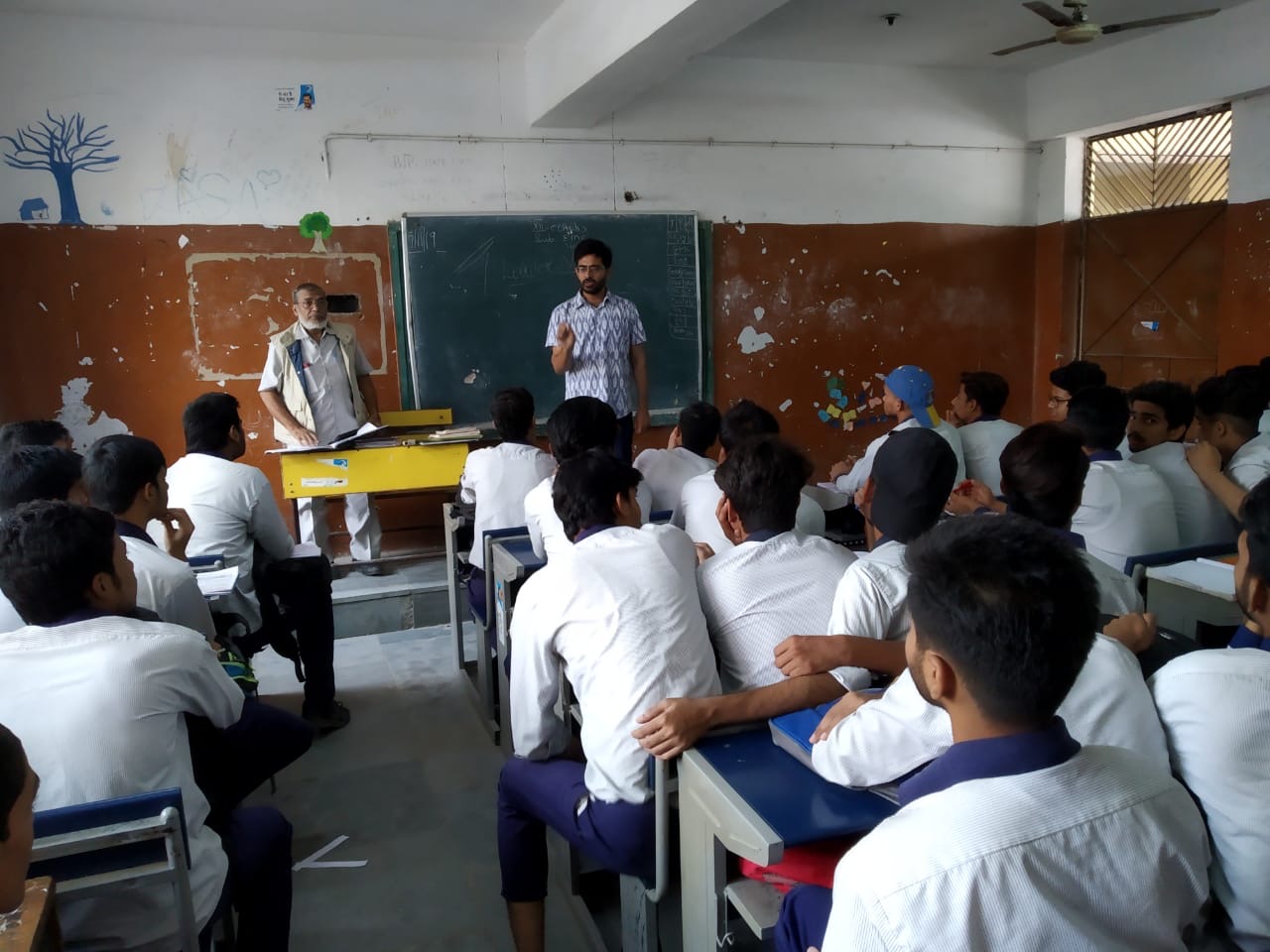 We have successfully built a community of over 50 youth members who lead Varitra's initiatives on the field as teaching volunteers, peer tutors, community mobilisers and youth ambassadors for social justice.
Varitra supports active youth through providing learning and leadership opportunities on the field and provide career path guidance to enable their personal and professional growth.
Stories of transformation
It was my first internship experience at Varitra in 2018. I got the opportunity to explore myself in diverse fields. I was facilitating cooperative games with school children, supporting children with their learning difficulties, exploring photography and building my documentation skills. I loved working with the children. With the mentorship support from the founders and my team, I got the opportunity to become Ashoka Youth Venture Fellow. Later, I received full scholarship at Ashoka University and have recently completed my first year. The journey of being the part of this umbrella has helped me to strengthen my weaknesses and know myself better.
- Sahil (Student, Ashoka University)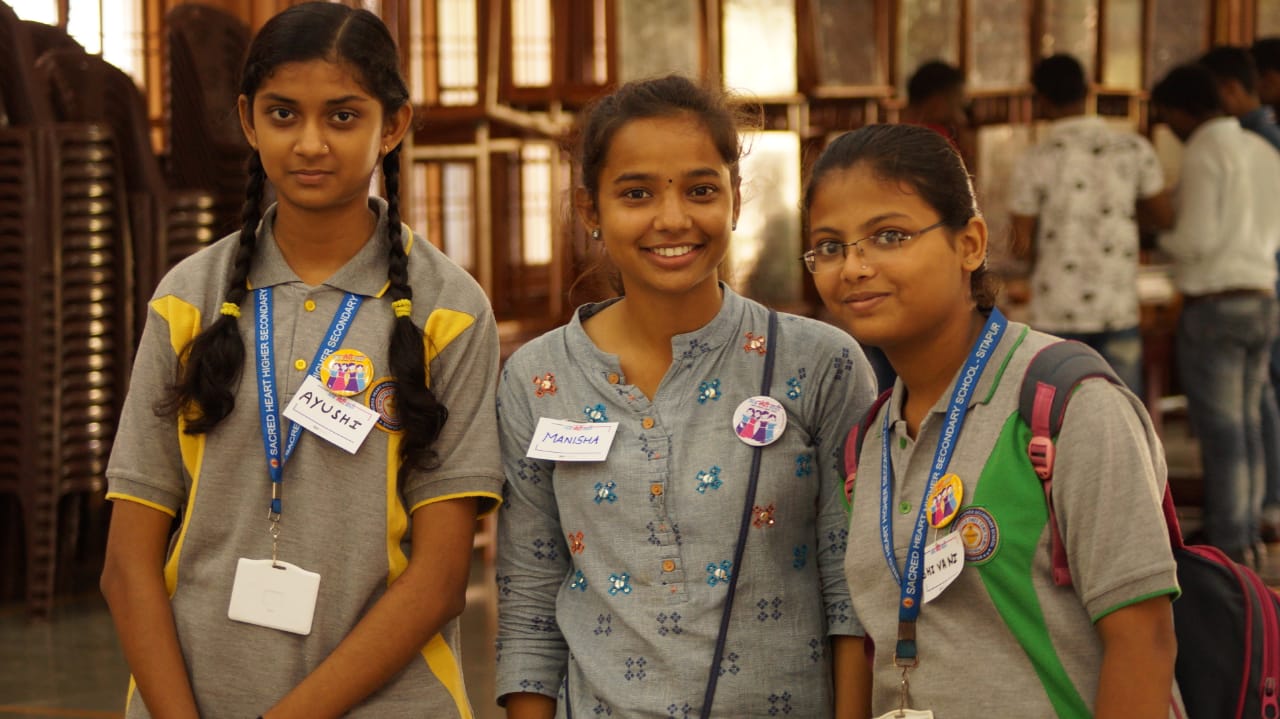 After completing my Bachelor's degree from GCW, Karnal, I began interning with Varitra Foundation. This was my first experience of working and became a turning point in my life. I worked with a rural partner school for six months where I got a chance to work closely with the children, teachers and community members. I experienced field complexities and various aspects of rural education. With the support of my team, I got an opportunity to become Pravah Smile Fellow. I met new people, designed campaigns and travelled across India. This journey helped me re-discover my strengths and significantly helped me in shaping my inner leadership. Today, I work as a Project Officer with Varitra where I coordinate school programs and run youth campaigns with community.
- Manisha Devi (Project Officer, Varitra Foundation)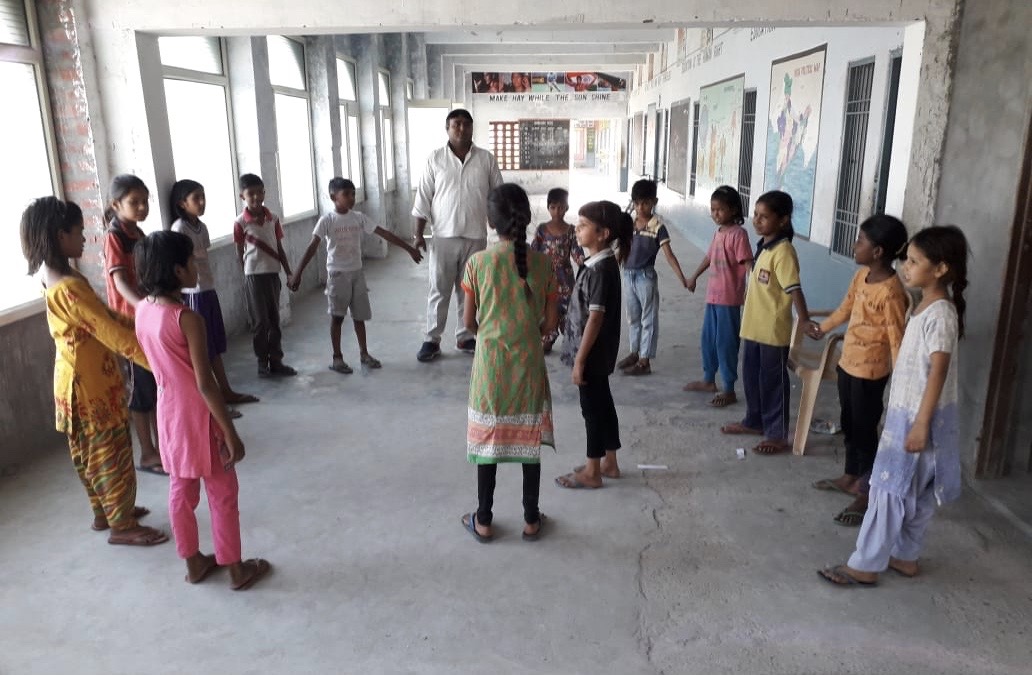 I have often witnessed how teachers and parents tend to tell children how they are not as good as others which affects their self-esteem and confidence. Growing up, I myself faced such experiences and have suffered their consequences. My love for working with children made me determined that no child should face such situations. With Varitra, I finally had the opportunity to work with the children in my village, Pingli. Working as a Shikshan Mittra in Varitra's LEC Program, I got to learn and explore about different teaching skills to make learning more child-friendly. This journey has helped me rebuild my lost confidence and find my inner leadership. I also got a platform to work on awareness-building in my village and ensure that one day, every child has a fair chance at education.
- Pradeep (Pingli,Haryana)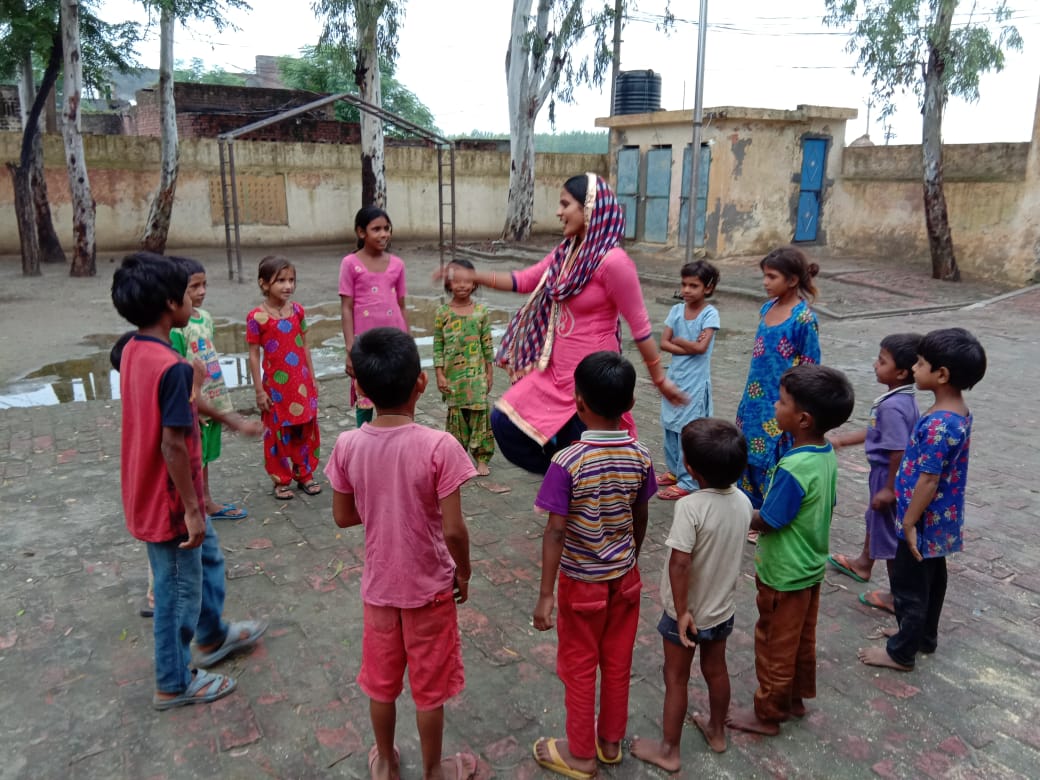 Due to family conditions and lack of awareness, Sangeeta could not study much and her desire to complete her studies remained unfulfilled. But it did not stop her from learning and this zeal inspired her to volunteer with Varitra when the foundation started working in her village, Faizalipur Majra. "Working with Varitra gave me a chance to once again step my foot into a school. There was finally an opportunity to reconnect with education. As a Shikshan Mittra, I learnt so many aspects about children and teaching. Our aim was to create an inclusive space through our learning centre where every child felt safe and belonged. I also tried and connected their parents to our cause" says Sangeeta. Today, Sangeeta heads a Self-Help Group in her village and actively initiates awareness on education for every child in the hope to make their futures better.
- Sangeeta (Faizalipur Majra,Haryana)