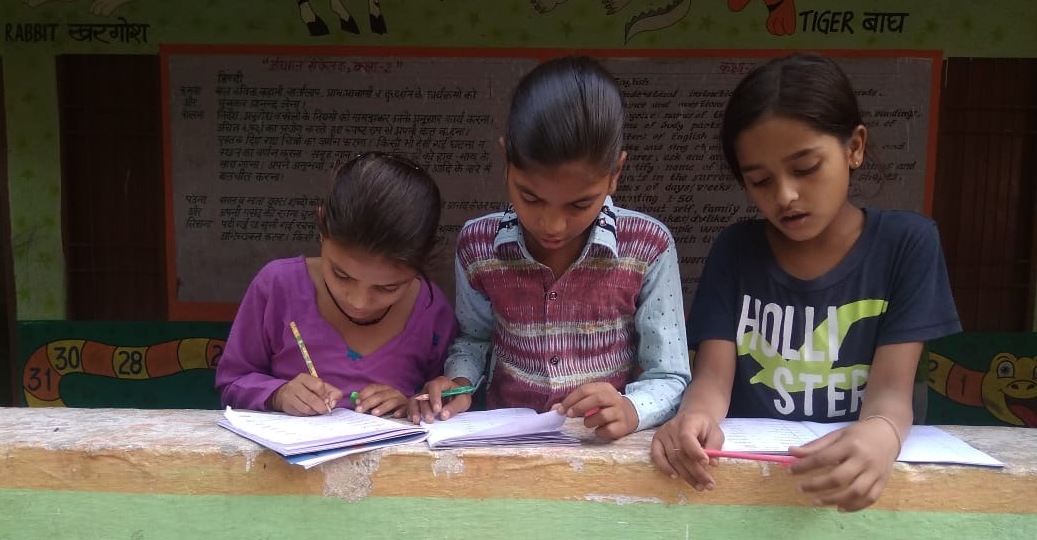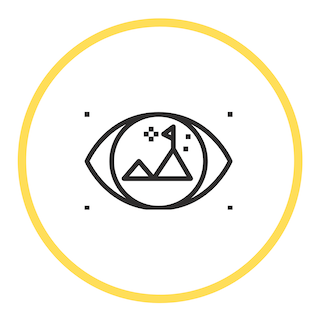 Our Vision
To empower people to participate towards building a just
society through collective efforts.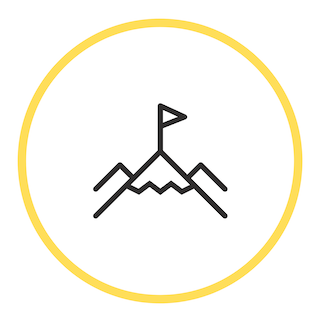 Our Mission
To create platforms and opportunities for individuals and communities to enhance their capacities towards leading collective, path-breaking and sustainable solutions.
Our Goals
To transform 100 villages in the next 10 years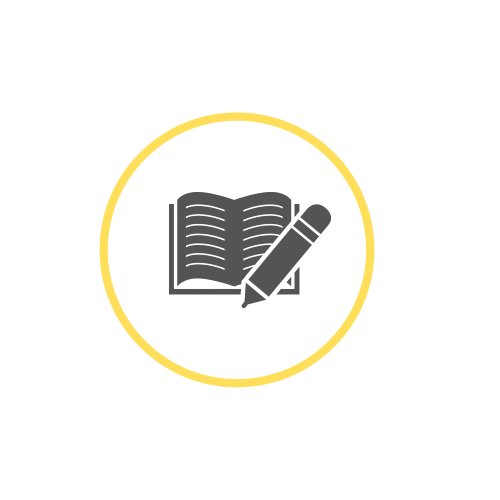 To ensure holistic development of underprivileged children through creating quality learning spaces in government schools.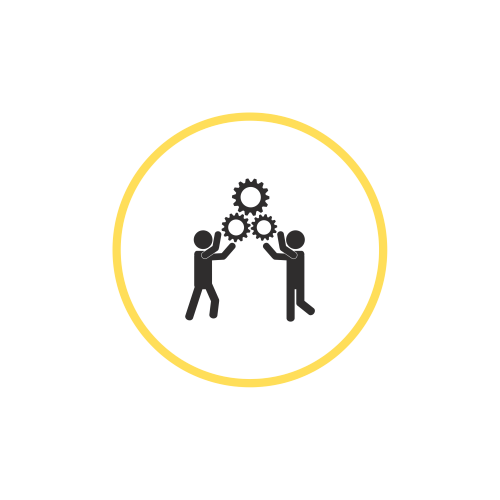 To evolve the capacities of rural youth through designing and providing leadership opportunities and mentorship.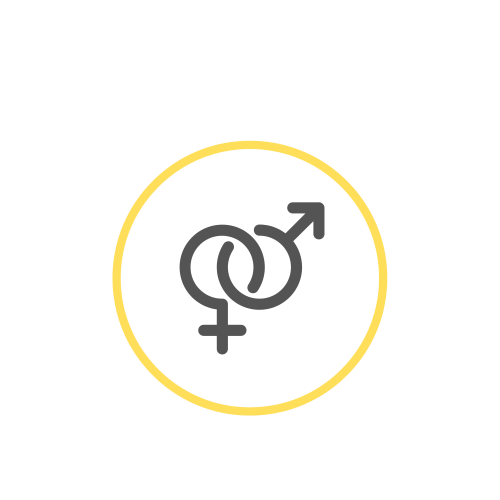 To empower men and women to redefine gender roles in their communities and strive for their social and economic independence.
What We Work On?
To address and respond to the gaps faced by the under-served communities, we work across the following areas that together, we believe, can lead to educated, enabled and inclusive communities.
How we work is as important as what we work on. We aim to make an impact through working with the people rather than for the people. We act as a facilitator for youth changemakers, communities, development organisations and government to create an ecosystem where every stakeholder can contribute meaningfully. We especially work with schools and communities, right from identifying the problem to designing contextual solutions. We encourage communities to take up the ownership of our projects for long-term sustainability and meaningful impact.
Our values
A core part of any organization are its core values. Varitra's values aim to tell our story, share our beliefs and guide our behaviours and actions – today and all our years to come. Varitra's purpose has always been to pave way for empowered individuals and communities and we believe strongly in the spirit of working together.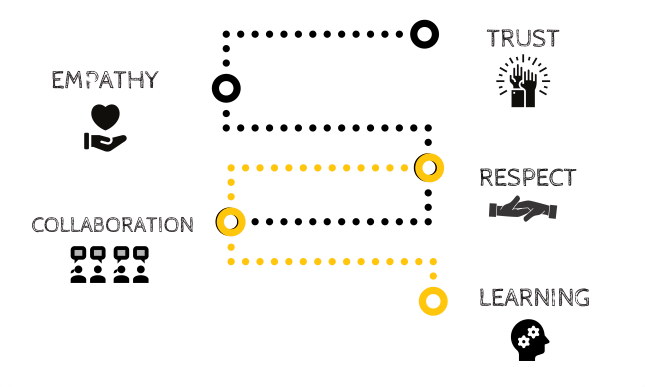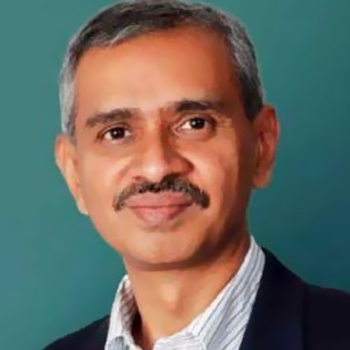 K L Mukesh
Venture Partner
Unitus Ventures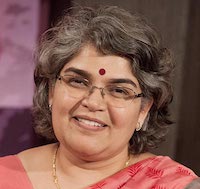 Gayathri Vasudevan
Co-Founder & CEO
LabourNet
Ulhas Vairagkar
Founder-Investor
Vanguard Business School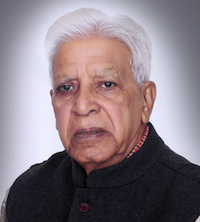 Dr. Ramji Lal
Educationist & Political Analyst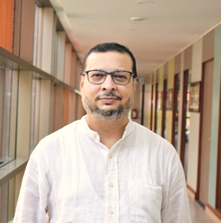 Amit Lahiri
Chief Sustainability Officer
Jindal Global University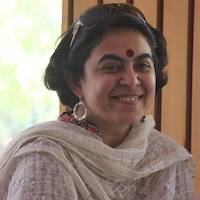 Naghma Abidi
Consultant
Pravah/ISDM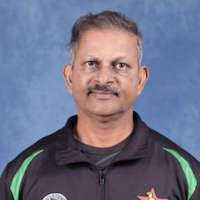 Lalchand Rajpoot
Head Coach
Zimbabwe National Cricket Team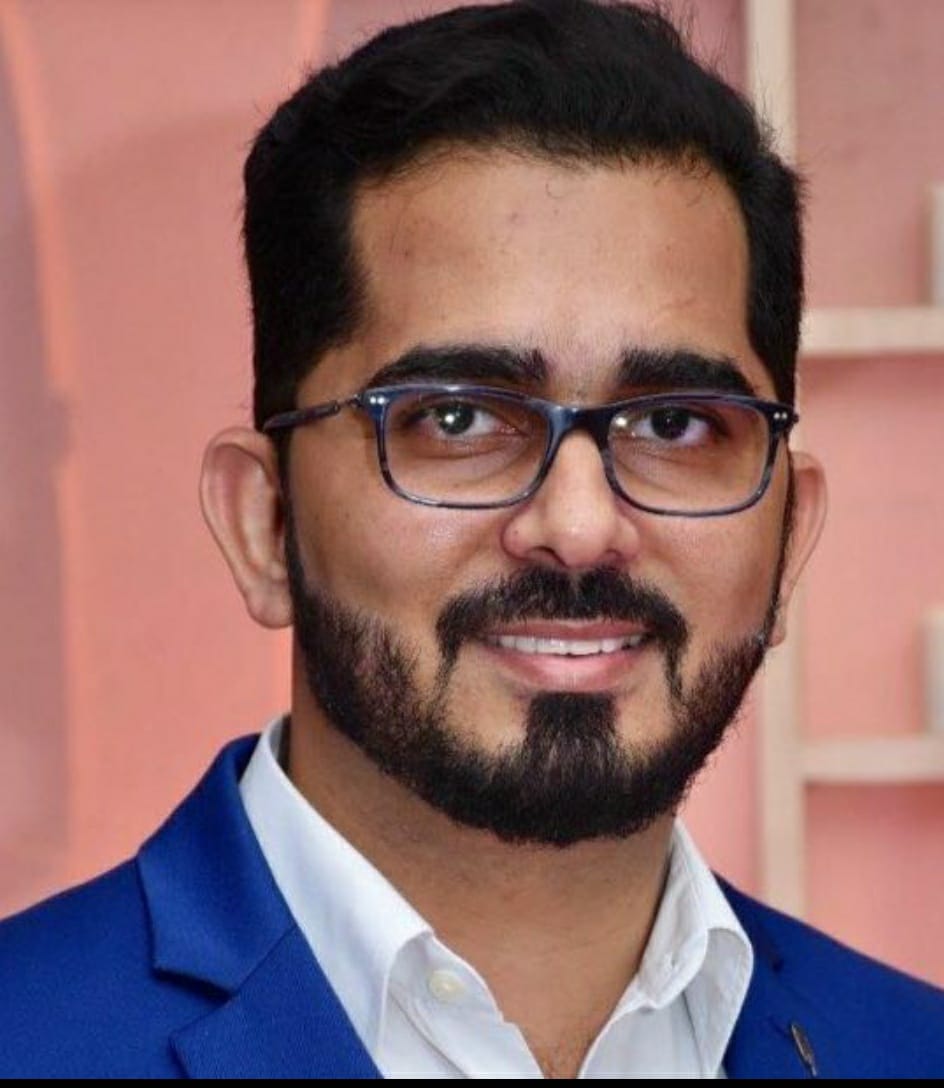 Gafoor Sarang
Director - Operational Excellence, CSL Behring AG (Switzerland)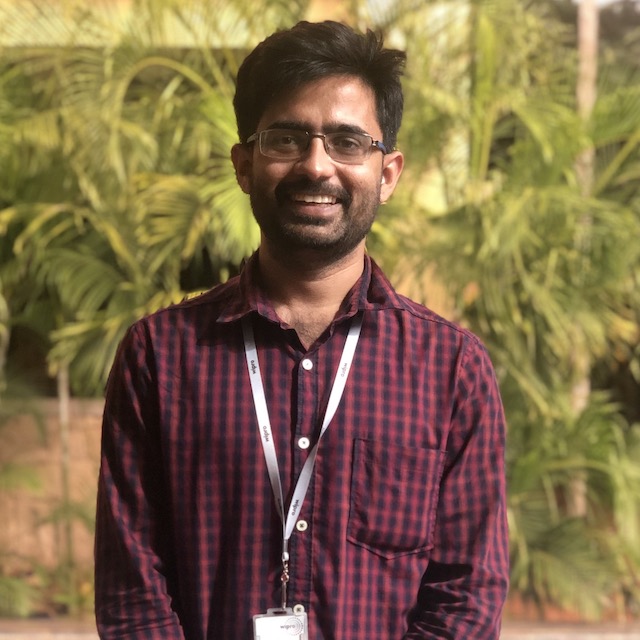 Baljeet Yadav
Co-Founder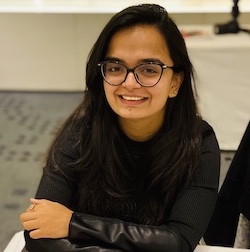 Ayeshna Kalyan
Co-Founder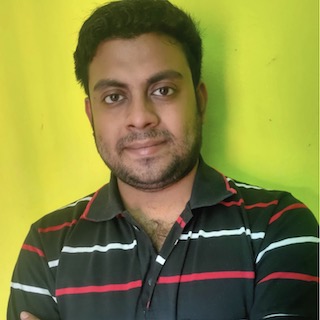 Narendrayash Das
Lead Operations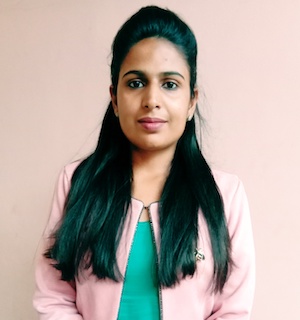 Manisha Dhiman
Project Officer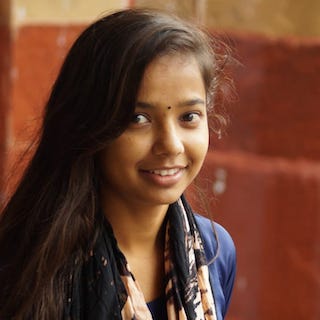 Manisha Devi
Project Officer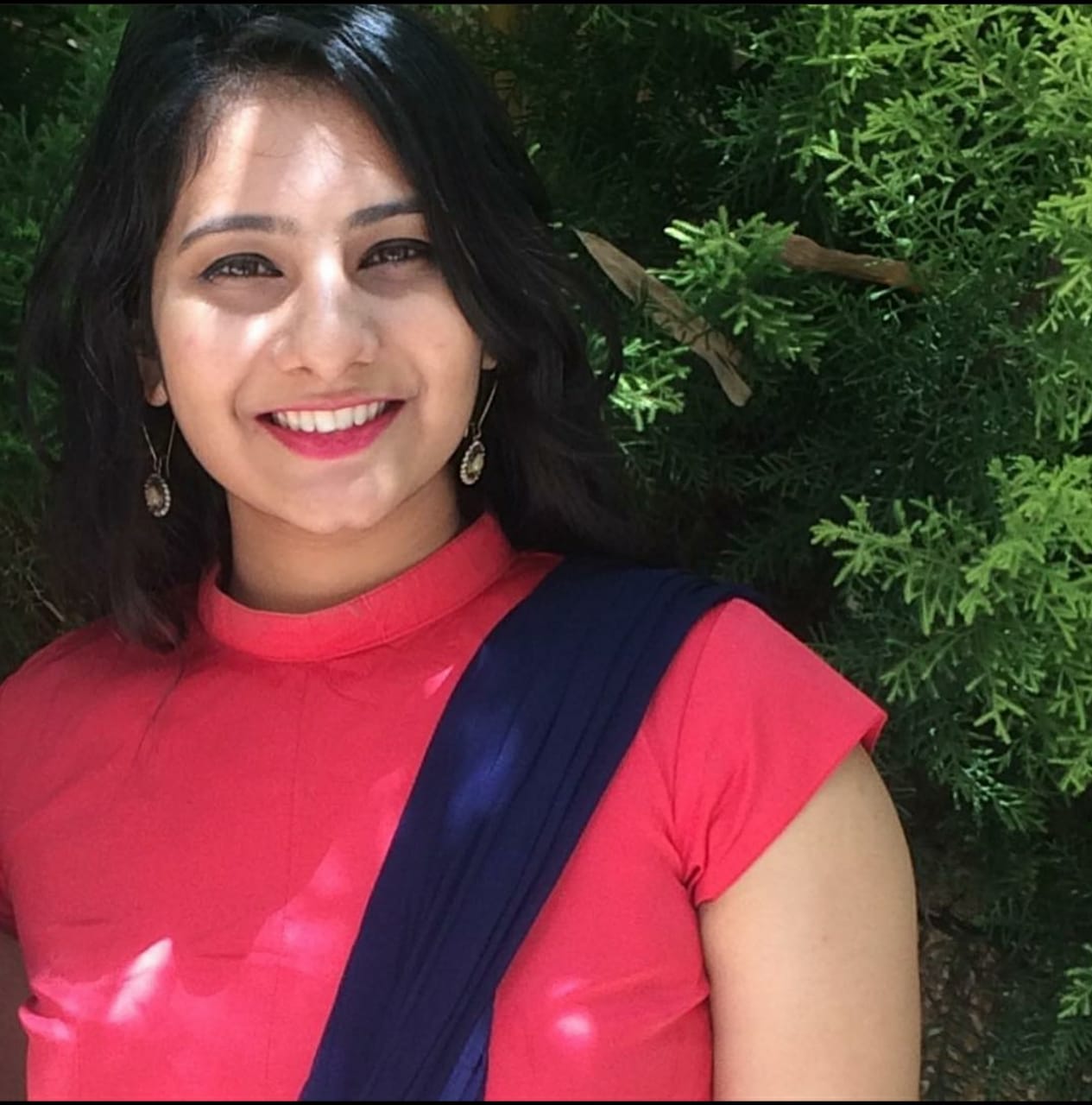 Kanchi Shah
Project Officer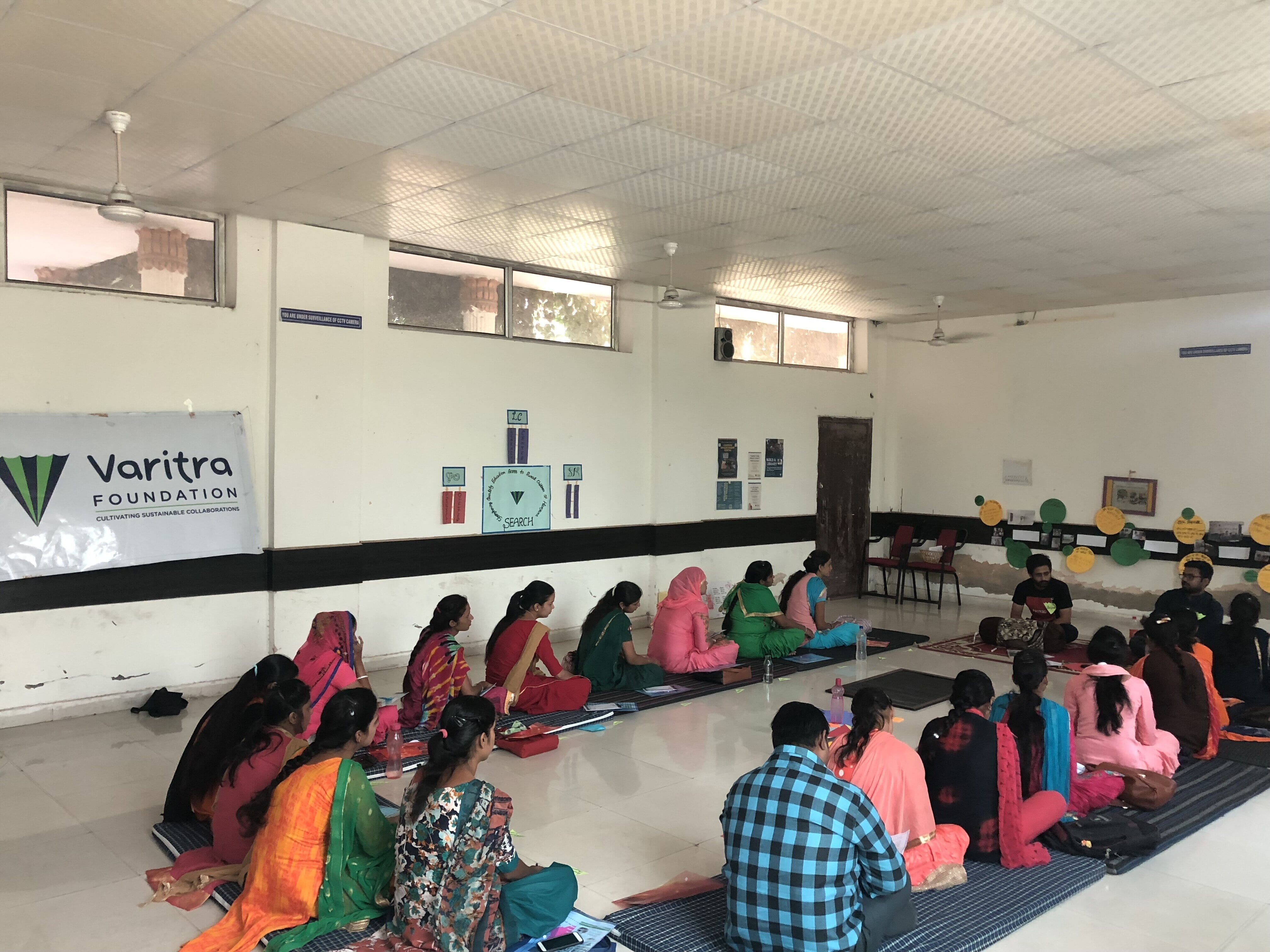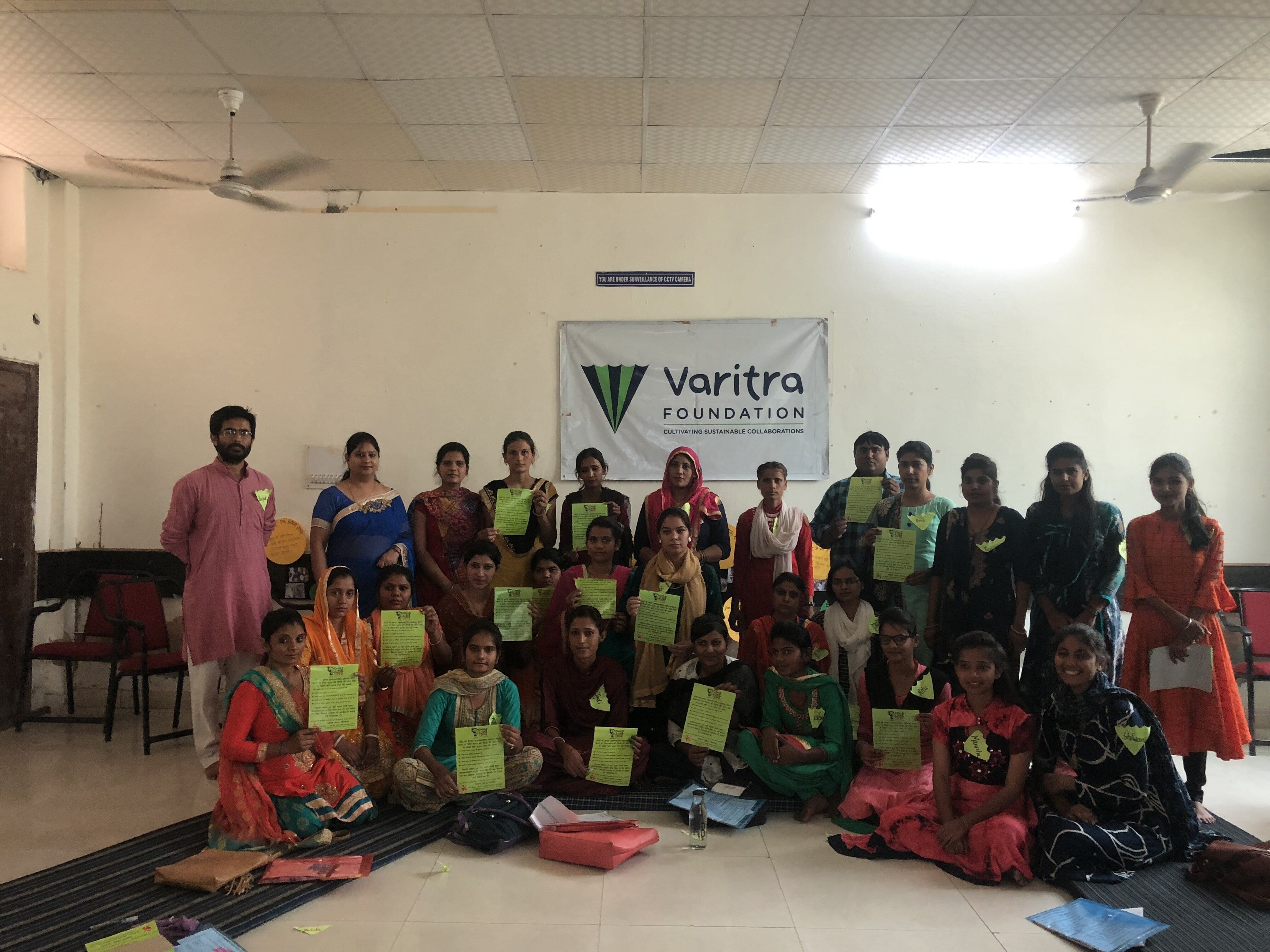 Varitra believes that our youth today have immense potential and power to drive a positive change in the society. Till date, Varitra has successfully built a community of more than 50 youth members who have successfully led Varitra's initiatives on the field as teaching volunteers, peer tutors, community mobilisers and youth ambassadors for social justice.
Varitra also supports active youth through providing learning and leadership opportunities on the field and provide career path guidance to enable their personal and professional growth.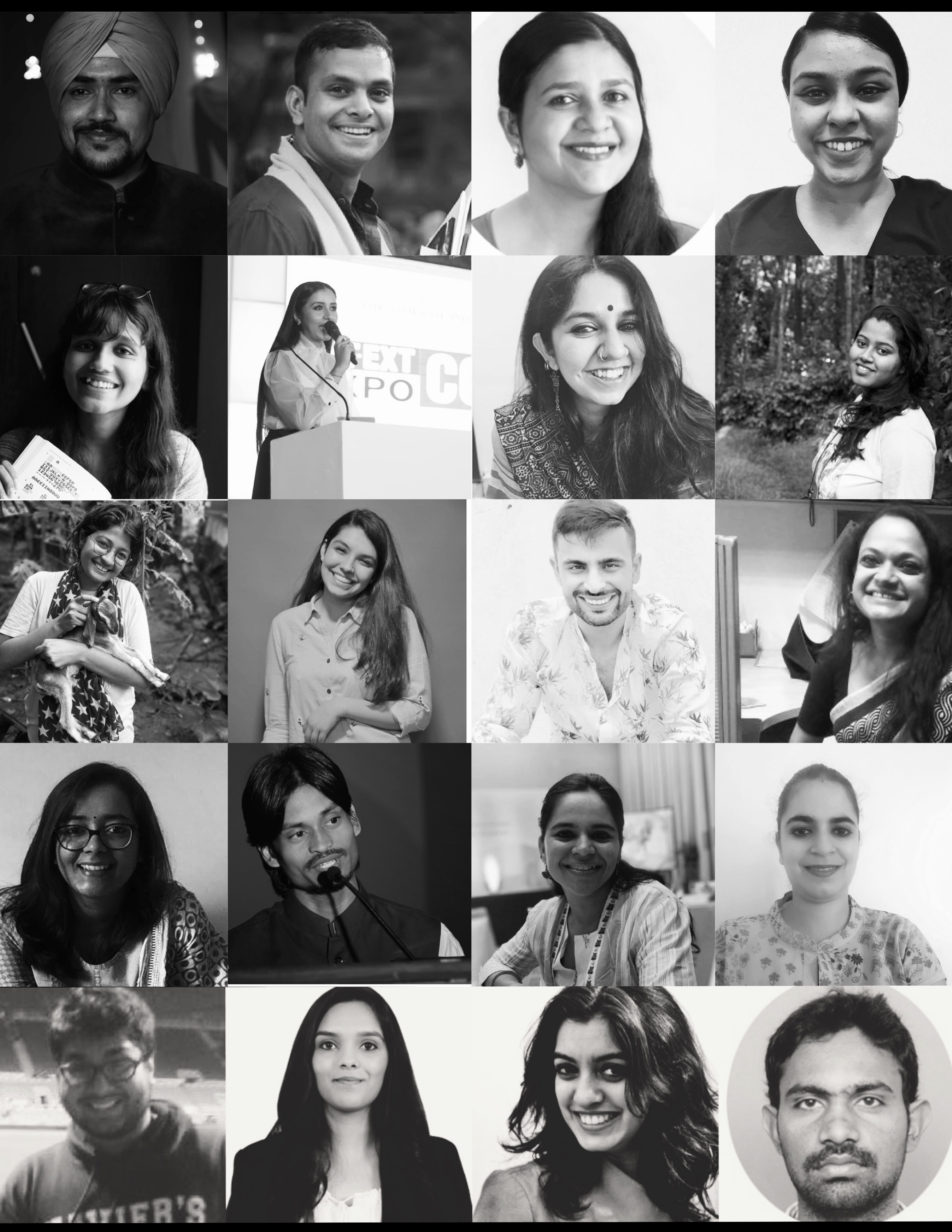 Varitra Ambassadors
We are proud to be associated with talented young leaders and artists on a journey to build a shared space of diverse expertise and experience. We are grateful to each of them for their support in our mission to build this youth-led community to create a momentum of positive change for children and women in need. In India and around the world, Varitra is committed to bringing people together to end the lack of access to education and socio-economic empowerment faced by our under-served communities.
Meet Our Youth Ambassadors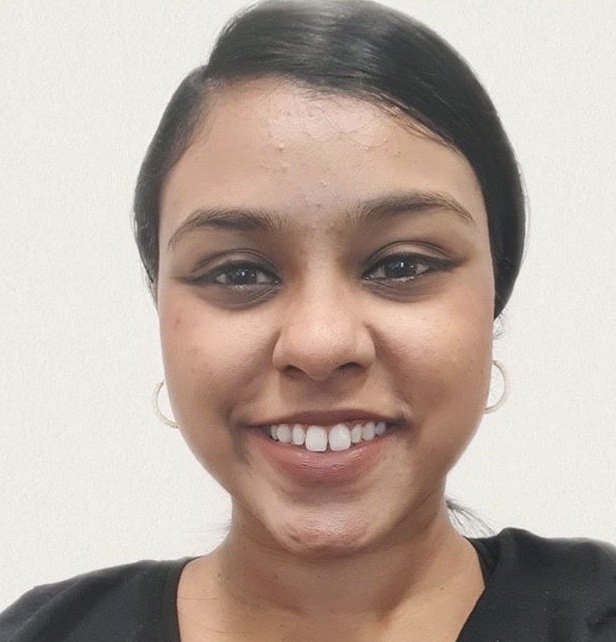 Aish Naidu
Public Health Fellow
Based in Sydney, Aish has always been passionate about social justice, equality and equity. She has led and participated in many projects in the space of humanitarian and community outreach projects in areas such as mentoring and facilitating discussions with young people regarding family violence and gendered base violence, bullying, mental health and sexual health awareness.Aish has mentored and worked largely with young people through United Nations Youth, Health promotion initiatives and Mental Health Youth Advocate programs. Aish has completed her Bachelors in Science and is currently completing her Masters in Public Health, Diploma of Leadership and Management. She has also undertaken a Graduate Certificate course in Human Rights.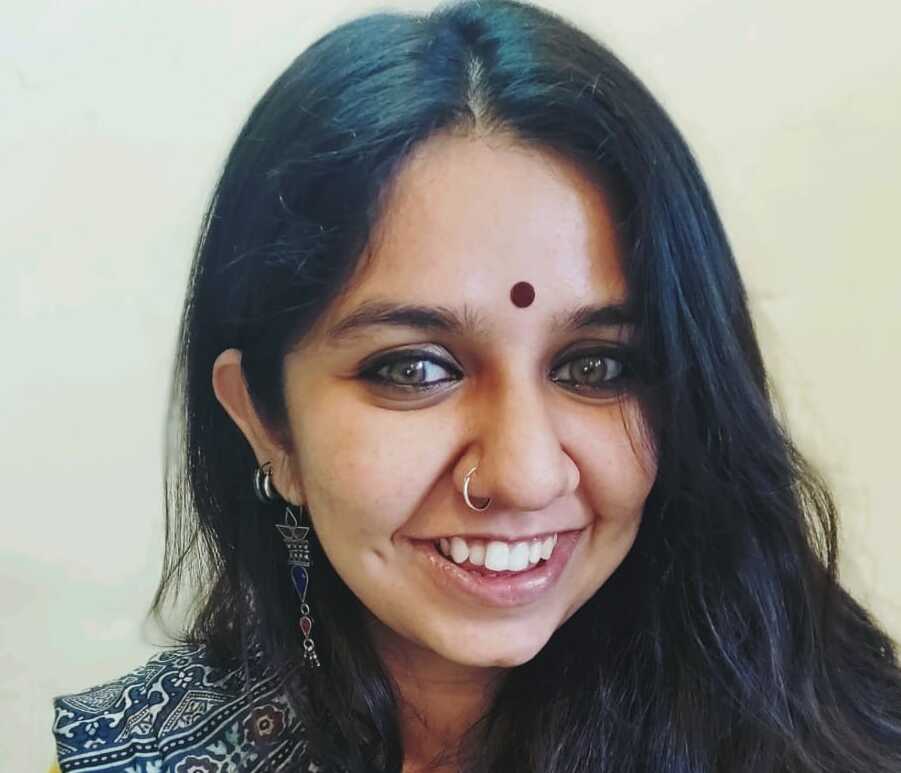 Ananyaa Gaur
Musician, Researcher & Educator
Ananyaa Gaur is a multi-disciplinary media practitioner who has conceptualized and led several research and documentary projects. She is a Mumbai based educator, researcher and musician. For Ananya, music is a way of expressing herself and connecting within. Trained in multiple music idioms her performances include a broad repertoire of ghazals, nirgun bhajans, folk songs, classical renditions, with a keen interest in secular music traditions. An Urdu Academy awardee, she has co-created various programmes, conducted workshops, and as part of the Gandharva choir performed across India and abroad. An independent documentary filmmaker, Ananyaa sings Faiz, Ghalib, Bahadurshah Zafar, Amir Khusrao among others.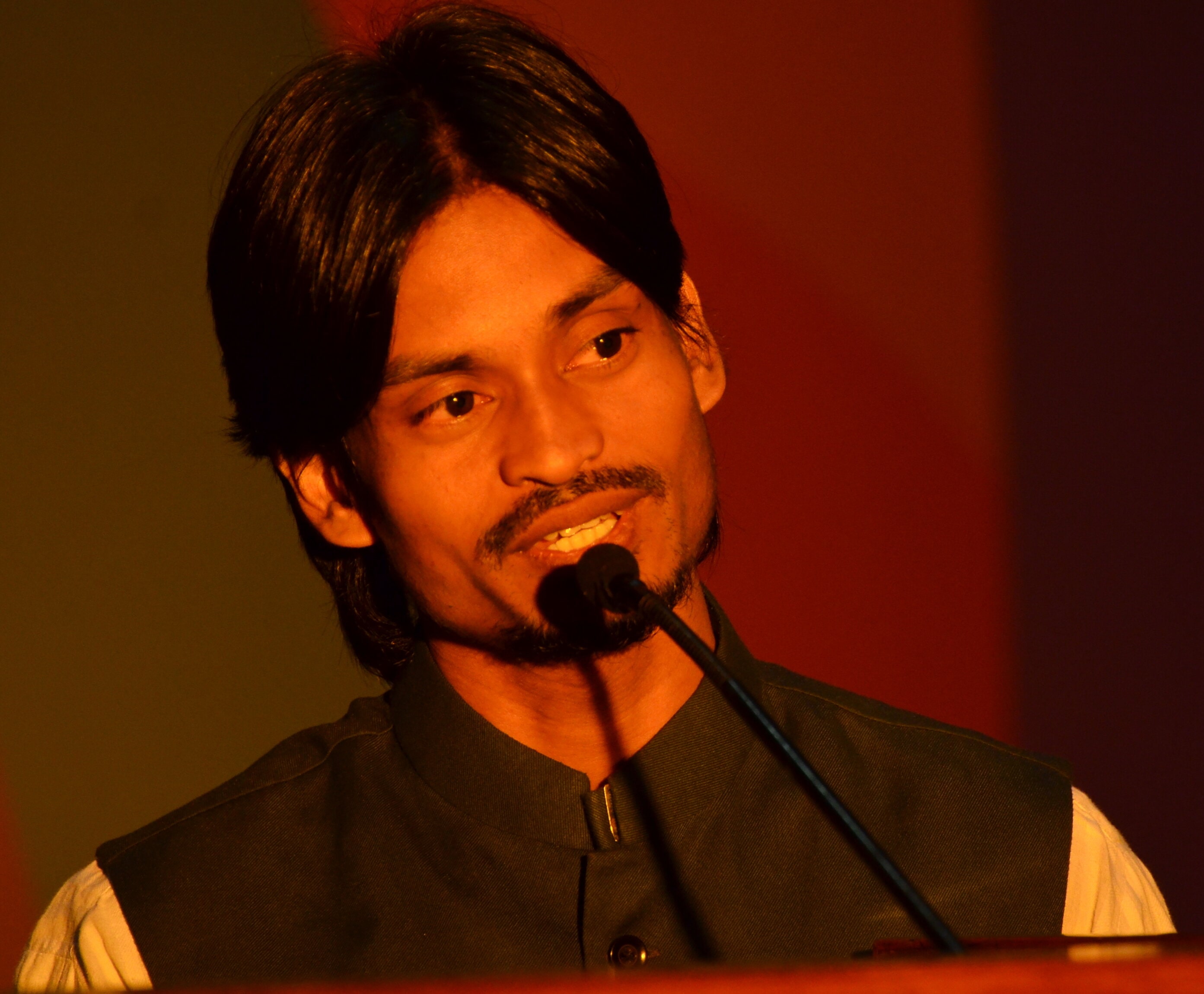 Asrarul Haque Jeelani
PhD Scholar, JNU
Asrar is a published author, research scholar and a traveler. He is a research scholar at the Centre of Social Medicine and Community Health, Jawaharlal Nehru University, New Delhi. He has completed his Masters from Tata Institute of Social Sciences and has been very active in theater acting, writing, story-telling. Asrar loves meeting and talking to people.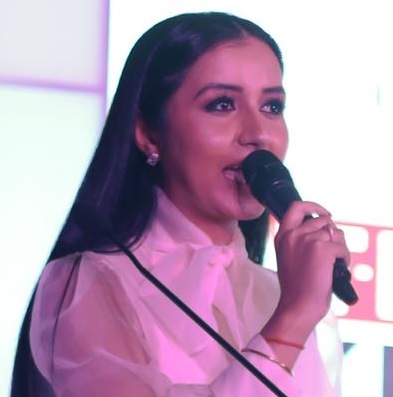 Chitrakshi Khokhar
Corporate Presenter & Model
Chitrakshi was born & brought up in Haryana which has scored low on sex ratio and has closely been a witness to gender-based discrimination herself. She is a graduate in Commerce & a post-graduate in Mass Communication & Journalism from Kurukshetra University. Growing up, she was a proactive child and soon discovered her calling which led Chitrakshi to the world of fashion & public speaking. This came with immense support of her parents and strong disapproval from relatives which she fought spiritedly. Currently, Chitrakshi works as a multifaceted artiste who has established herself as one of India's most sought-after live host & emcee. Her spontaneity on various public forums encourages her to entertain the audience and has been awarded as 'Unstoppable Force' by BMW India. When not anchoring and travelling for work, she loves to read, cook & work on her craft. She also engages in social work and is keen about doing her bit for society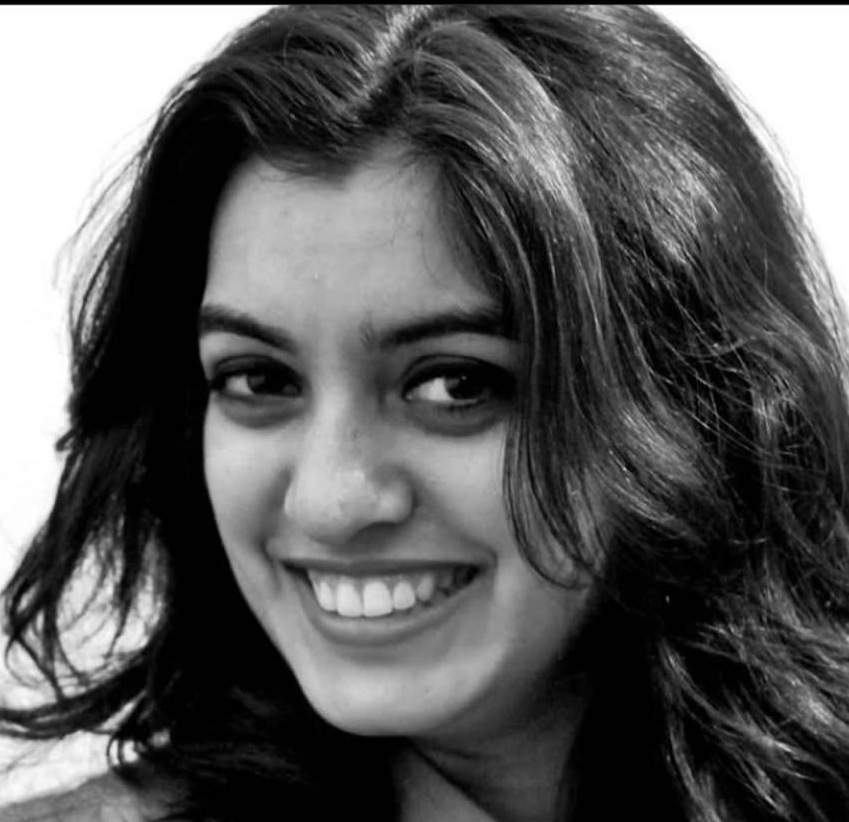 Kanica Dua
Child Counsellor
Kanica Dua is currently working as a Counsellor in DPS, Gurgaon. Since the past five years, she has been working with Children with Special Needs such as providing intervention for their holistic growth as well as teaching and guiding their parents.Kanica now operates her own setup called "Wearasmile" for children in order to improve and manage their behavioural, educational and social skills. Her main vision is to make children self dependent in various aspects of life. Her mantra of life is just be clear with your goal, and you'll find multiple ways how to achieve it.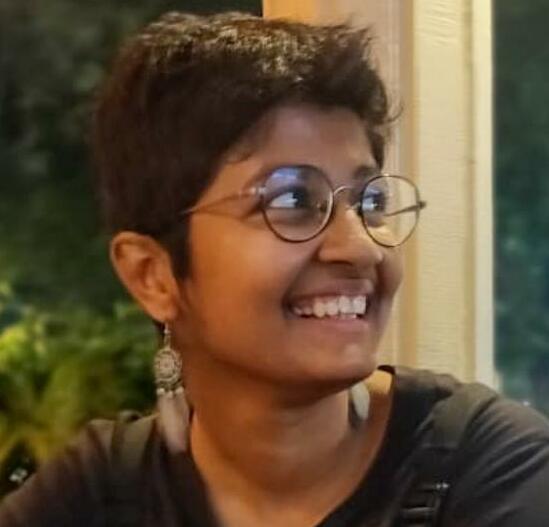 Nancy Nayak
Freelance Facilitator, Traveller
Nancy Nayak pursued Her Masters in HR from Tata Institute of Social Sciences, Mumbai post which she worked at Reliance for two years. She now travels solo across the country and finds love and hope wherever she goes. Nancy further finds joy in sharing her travel experiences via writing on social media platforms like Instagram and Facebook.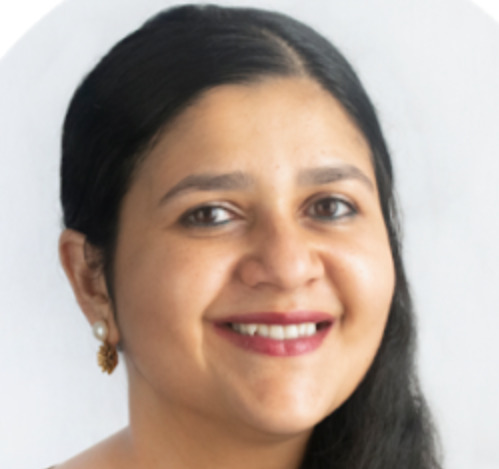 Nandini Naik
Instructional Coach at Internationals Network
A journey that began with teaching English to Tibetan refugees in Dharamshala, India, led Nandini to New York where she got an Educational Theatre degree at NYU. Proceeding that she worked with the NYC Department of Education for six years and was a founding member of Emma Lazarus High School for English Language Scholars, a public school dedicated to equipping recent immigrants with the language and content skills required to enter college and engage with the world around them.Currently, Nandini works as an instructional coach with the Internationals Network, an Organization that is made up of 28 public schools around the USA, also serving immigrant populations. As an instructional coach she conducts classroom observations, gives teachers feedback on their practice, co-plans units and lesson plans, designs project based instruction, coaches Teams of teachers and facilitates professional development for school staff. Her philosophy of teaching and learning is rooted in cultivating joyful, equitable spaces that create opportunities for students to have a voice and choice, and to empower them to develop and deepen their curiosity and love of learning.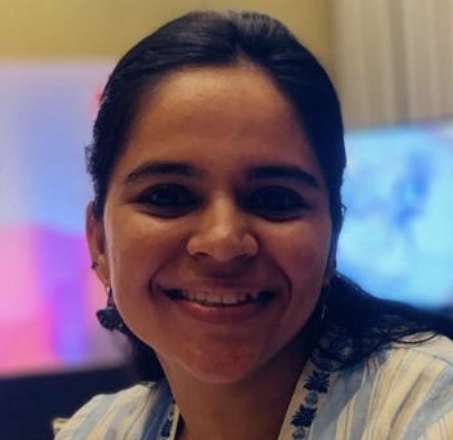 Nayan Mehrotra
Library Educator
Nayan Mehrotra graduated from Azim Premji University, Bangalore (Masters in Education), and has been working in the development sector with different grass-root education organisations to bring a paradigm shift in the quality of primary education. She is a library educator and story-teller who believes in the magic library holds as a space where one can discover themselves. She has worked with UNICEF Rajasthan as Education Consultant, Language and Learning Foundation (LLF), Delhi as a Mentor for 9 month and 3 month course for Rajasthan, Chattisgarh and Haryana .Currently, she is working as consultant with Bookworm Goa. She likes to read children literature in her leisure time and explore the ways of sustainable living. To spread the joy of reading during the lock-down period, she began an Online Story-telling series on her YouTube channel.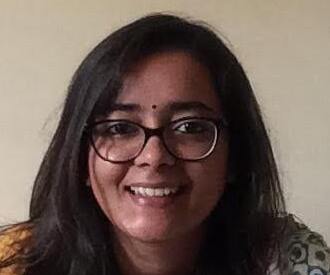 Niketa Kumari
Research Fellow, UNICEF India
Niketa Kumar is an enthusiastic research professional with an experience of three years in Nutrition, Health and Livelihood programs with government and non-government organisations. She has completed her M.Phil from IIT Mumbai and Masters from Tata Institute of Social Sciences. She has also worked as a research scholar with IIT Mumbai and as a research scholar with Jharkhand State Livelihood Program. Nikita draws energy by working with people on the ground.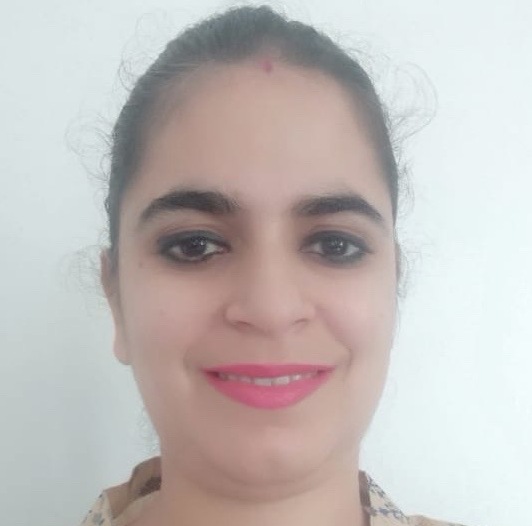 Purnima Dhar
Director, Aman Satya Kachroo Trust 
A Management graduate from University of Mumbai, Purnima comes with varied experience in corporate and business development. She realized that her heart and soul needed her to work in social sector, especially , to uplift confidence of women and help them restore their dignity, which became possible because of her association with Aman Movement since 2017. She is directly involved in management of 181 Women Helpline & One Stop Center, two integrated schemes of MoWCD to help women in distress in the UT of J&K and Ladakh.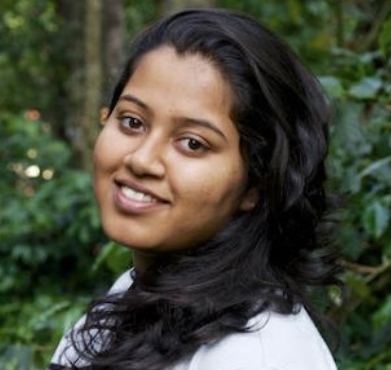 Rachita Sinha
Co-Founder, YouCAN
Rachita is an educator with immense passion for nature. She firmly believes that education must be reimagined inclusive of nature and not in independent manner. Hailing from Jharkhand, a place which is a combination of lush forests, rich minerals and a state where un-employment and poverty is so high, she understands how wholistic education is the missing block. Now more than ever, with the pandemic unfolding in the most scary way, we need to understand that we cannot learn about Science, Social Science, Gender, Culture, Politics, and Economy independent of Nature. Hence, Rachita focuses her time and energy to empower youth to improve eco-literacy in their communities. Through the Earth Ambassadors Fellowship, a one-year program that she conceived with her life partner and Co-founder, she has been supporting youth to become environmental educators. she has been a Changelooms fellow at Pravah and a GP Birla women leaders fellow at the Ananta Aspen centre. She has completed the Change Leadership Certificate with the East-West Center, Honolulu, Hawaii in June 2020 and is currently set out to become National Geographic certified Geo-trainer.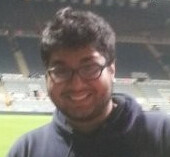 Rohan Banja
Sports Consultant
Rohan Banja is a Sports Management Professional that has worked in various facets of the industry, be it Corporate Sport, Grassroots Sport, or Sport Event Management. With a background in Mass Communication, he has a strong affinity for Sport Policy and hopes to use Sports to define the way social change is viewed in India.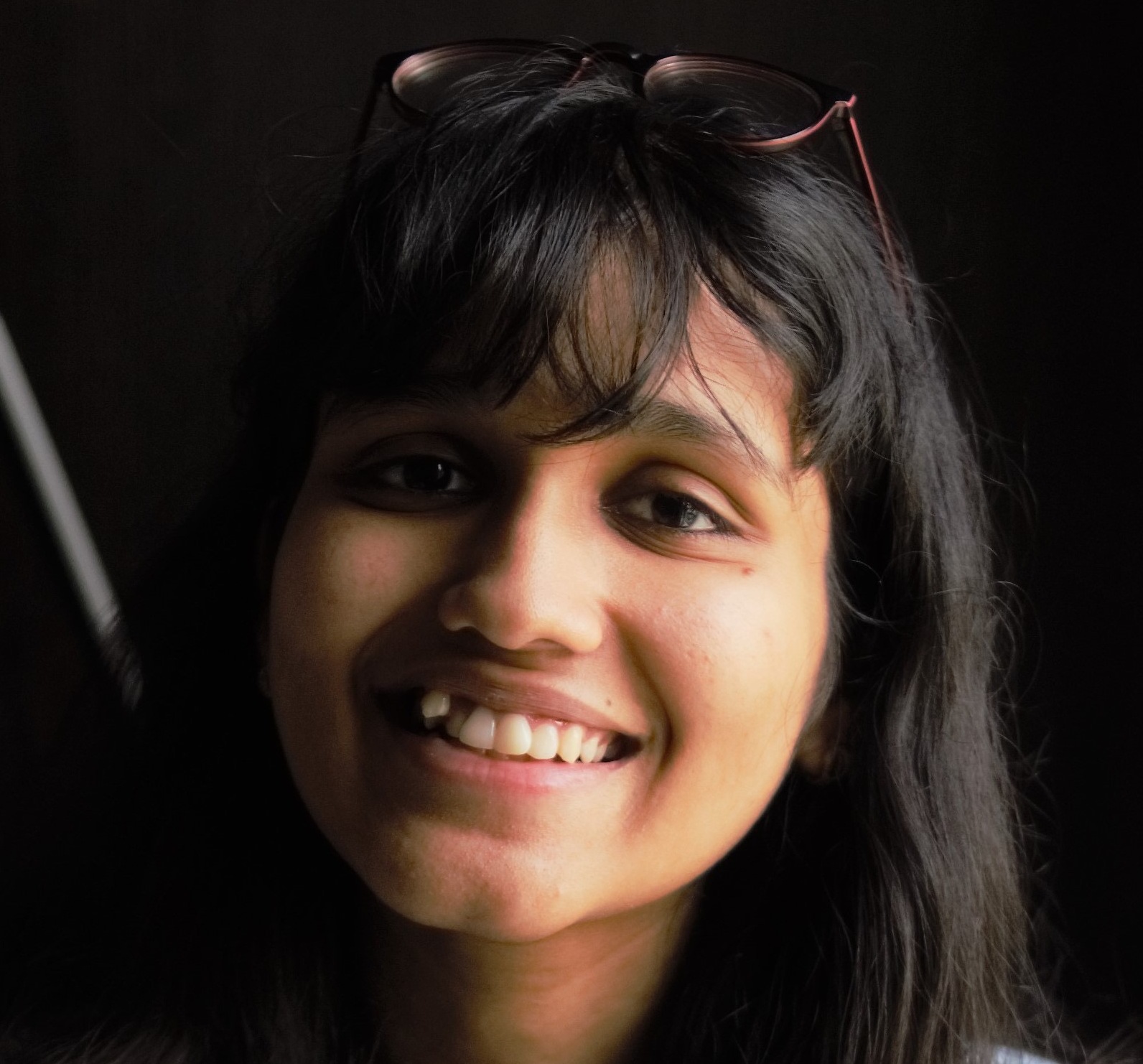 Sanchie Shroff
Investor, WestBridge Capital
Having done her undergrad from Shri Ram College of Commerce, Delhi University, Sanchie Shroff is currently working as an Investor at WestBridge Capital, a PE growth fund based out of Bangalore. Prior to this, she was with McKinsey & Co. as a Business Analyst. She is the Founding Director of Asbah- an endeavour to bring potable water to rural households and urban slums. The project has directly impacted more than a million people and has saved thousands of lives from waterborne diseases. She is also the Founder of With Love, an organisation that seeks to help achieve the UNSDGs.Her work has been recognized by the Hon'ble Prime Minister of India, Shri Narendra Modi and the Ministry of Drinking Water and Sanitation. The project has also received appreciation from the former President Shri Pranab Mukherjee, the Ministry of Youth Affairs and Sports, and the Ministry of Jal Shakti for the impact it has created. With adventure running in her veins, Sanchie loves to travel, try out challenging things and meet new people. Beaming with an innate zest to learn, innovate and impact, she is a young achiever and a source of motivation for many.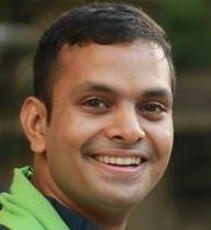 Sanjay Kumar Pandit
Sr. Fellow a Bodh Sikshasamiti
Sanjay is a Senior Fellow at Bodh Shiksha Samiti and works with the marginal communities in urban and rural spaces for qualitative transformation in education across Rajasthan and Uttar Pradesh, India. His area of expertise includes large-scale program design and management for government and corporations. He represented Bodh as a state consultant to the government of Rajasthan for their flagship education program.He holds a strong grass-root experience in education which are foundational to his practice and proposed curricular and assessment reforms in two states. He was awarded by HCL foundation for best practices in Education.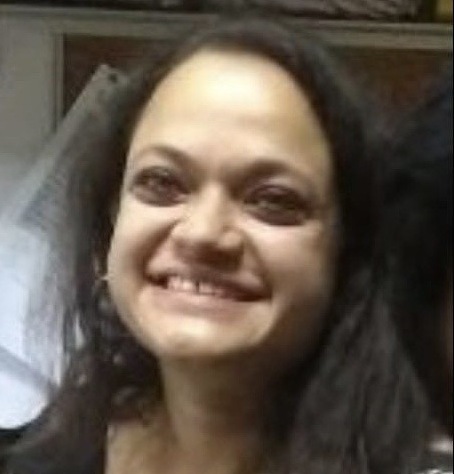 Sneha Bhati
Social Development Specialist, RACP - World Bank
An avid traveller with multiple interests, Sneha has had a quirky mix of education, from a background in Commerce, to Psychology Honors and finally MSW (Criminology & Conflict studies) from TISS. Currently working as a Consultant on a World Bank project with the Rajasthan Government on Agriculture (RACP), Sneha has been working in the social sector since the past 7 years. She began her career by interning in Bycula Female Prison on implementation of Probation Act and then started working with Koshish - an advocacy based criminology Field Action Project of TISS working within the custodial setup of Beggars Home against the Bombay Prevention of Beggary Act (BPBA), 1958. Post that, she has worked as a CSR consultant, Lead QA and M&E expert with companies like TISS CSR Hub, Tata STRIVE and now the Rajasthan Government.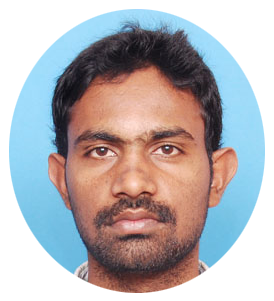 Surender Yadav
Co-founder SRI Foundation
An Engineer turned social worker, who strongly believes in 'until or unless the skilled youth will not join the development sector, the energy and innovation will not come at the same speed as compared to corporate and other sectors'. This belief led to Surender embrace the development sector after completing his engineering degree. Currently, Surender is currently working on transforming lives of rural children through providing them access to quality education.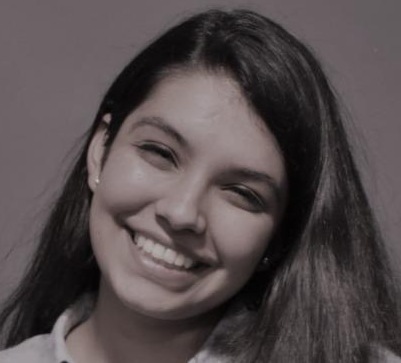 Teesta Keshwar
Filmmaker
Teesta is a media graduate from Mumbai. She has a quirk for finding stories everywhere she goes. Her compassion and sensitivity garners her ability to connect with people. By virtue of a military bringing up, Teesta grew to imbibe diverse cultural experiences all over India.A 20,000km 17 country road trip from India to London, is a landmark of her life and makes her an avid world traveler.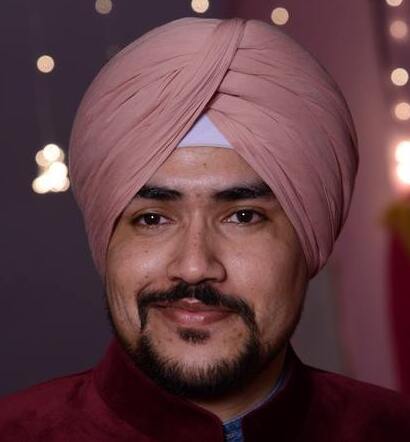 Tejinder Singh Sindhu
Indian Representative, South Asian Youth Conference
Tejinder Singh Sidhu is a planner and a implementer in startup and social sector, working extensively in the field of livelihood education. He serves into field of a financial and business risk analytics. He is also an non-executive director at 313 Social Foundation and senior member at Indian Social Tendency. He is the founding member of Smarter Village project and has headed Indian Youth Parliament as President of the council. He is advisor at StartUp India initiative and also a member at Chamber for commerce for Ex-Servicemen. He was the Facilitator with Jagriti Yatra and now part of Strategy and Programming team with them. Also working with Vedentta foundation and IIT Bombay (Team Abuday) on different projects. He has been appointed as Indian Representative to South Asian Youth Conference. Most recently he has become a Global shaper at World Economic Forum. And the role he loves the most is being part of the Sanjhi Sikhya family, contributing to Punjab. He wants to see Punjab regain it's glory of being a leader and being known for Jawan & Kisan.He has completed his Post Graduation in Industry Sponsered Program from IIM C and Stanford University.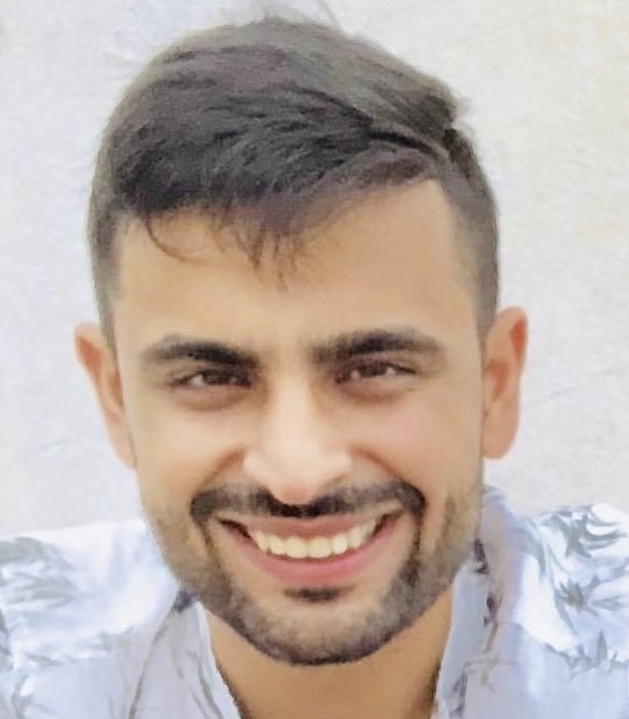 Vivek Arora
Investment Banker
Having done his MBA from IIM Calcutta, Vivek Arora is an investment-banker based out of Mumbai. He has a penchant for outdoors, travelling and meeting new people from diverse backgrounds. His extensive solo travels in remote areas of Himalayas made him realise that not everyone in the world has equal platform to flourish or live life to fullest.As an effort to blend his passion for adventure and zeal to give back to the society, he has undertaken cycling expeditions to raise funds for NGOs working for specially abled kids and acid attacked victims, including a solo ride from Kashmir to Kanyakumari. Going ahead, he aspires to be more actively involved in initiatives pertaining to specially-abled kids.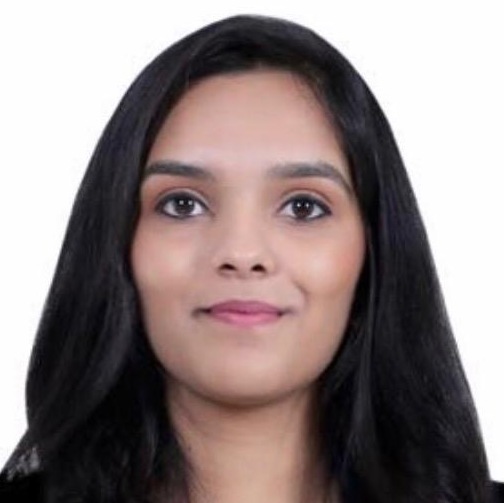 Vridhi Sharma
Advocate, V & V Law Offices
Vridhi Sharma is a Delhi based lawyer with V & V Law Offices, a full service law firm with offices also in Gurugram and Karnal. She has extensive experience in handling litigation matters both Civil and Criminal as well as Real Estate matters and appears regularly in Delhi High Court, District Courts and RERA Authority, Gurugram. She is a regular partaker in the development and protection of rights of Women and Children. In the past she has also dealt with cases wherein challenges are faced by students in exercising their right to education instances like students are refrained by schools from sitting for board examinations. And, continues to participate and fight such more cases for the betterment of the society.