Transforming Rural Schools into Quality Learning Spaces
Strengthening Quality Education Access to Rural Children of Haryana (SEARCH)
Varitra started its first flagship initiative, Project SEARCH in 2018 with the aim to provide quality education access through transforming 20 rural government schools located on the Haryana-UP border in Karnal district. These rural communities struggle with low representation, literacy rate, low learning levels of children, bullying, high drop-out rate, early marriages, domestic violence, and alcoholism.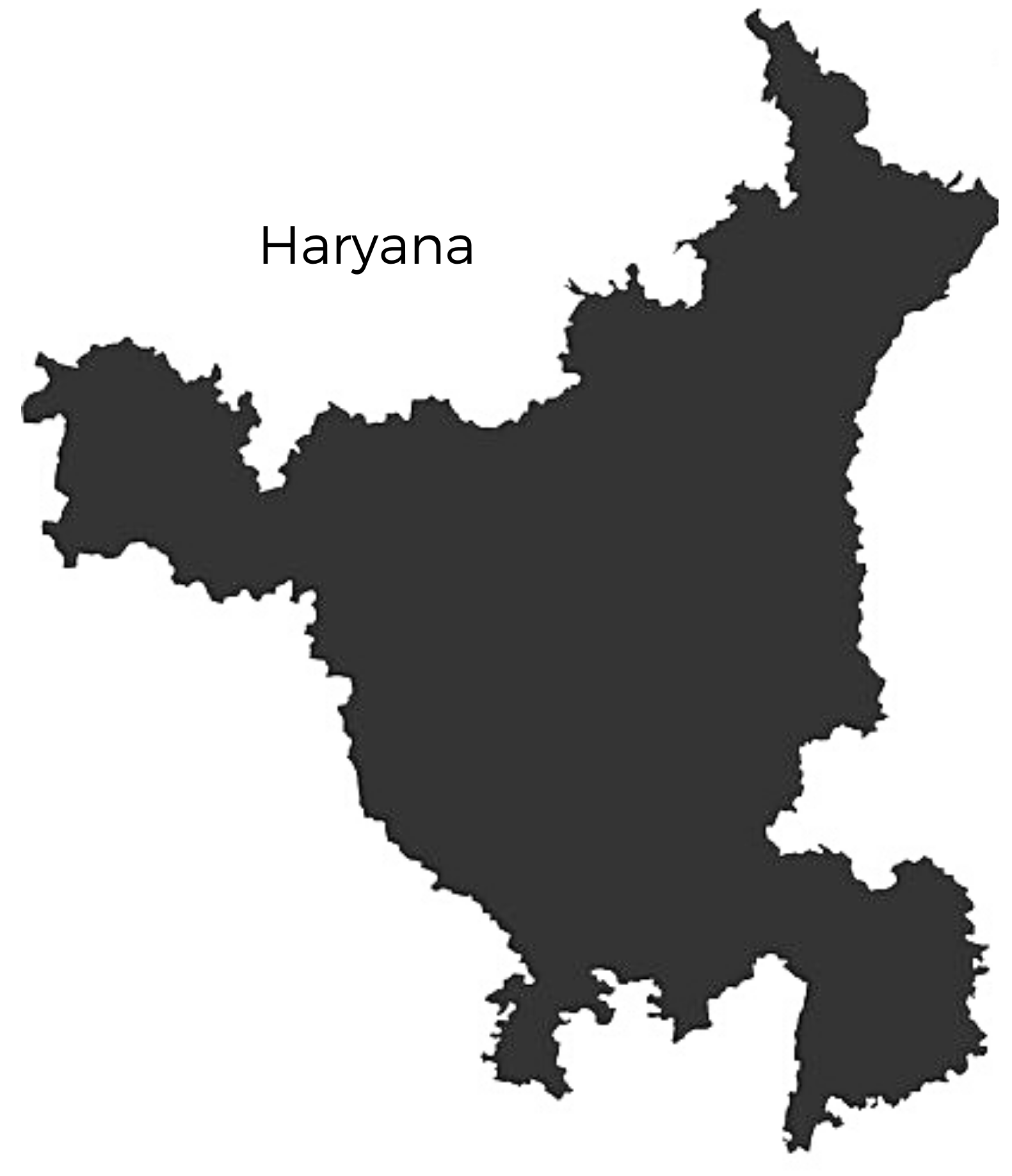 45.14%
Students couldn't pass grade XII exams in 2015
&nbsp&nbsp6.08%
Primary schools are single-teacher schools
Through SEARCH, our work envisions to create an ecosystem by bringing out the true spirit of collective working at three levels –
Sarkaar
Advocacy with different government departments for policy-reach
Shiksha
Facilitating collaborations and effective implementation among stakeholders to improve learning and leadership
Samaaj
Community ownership and resource mobilization to strengthen the school environment
The change we are bringing
Improved learning outcomes
& learning support
Effective & Inclusive
school environment
Child-led environment
through leadership-building
Regular parental involvement
in school
Shared platform for
teaching-learning practices
Community participation
& ownership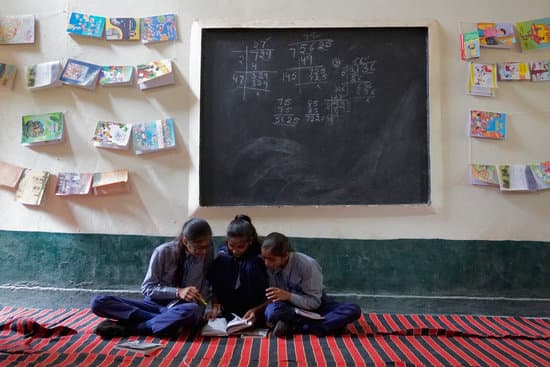 Libraries as Safe Reading Spaces
Access to multi-lingual books from various publications

Weekly reading sessions

Student-led Library Management Committee

Behavioural change sessions

Language learning activities

Best Readers' chart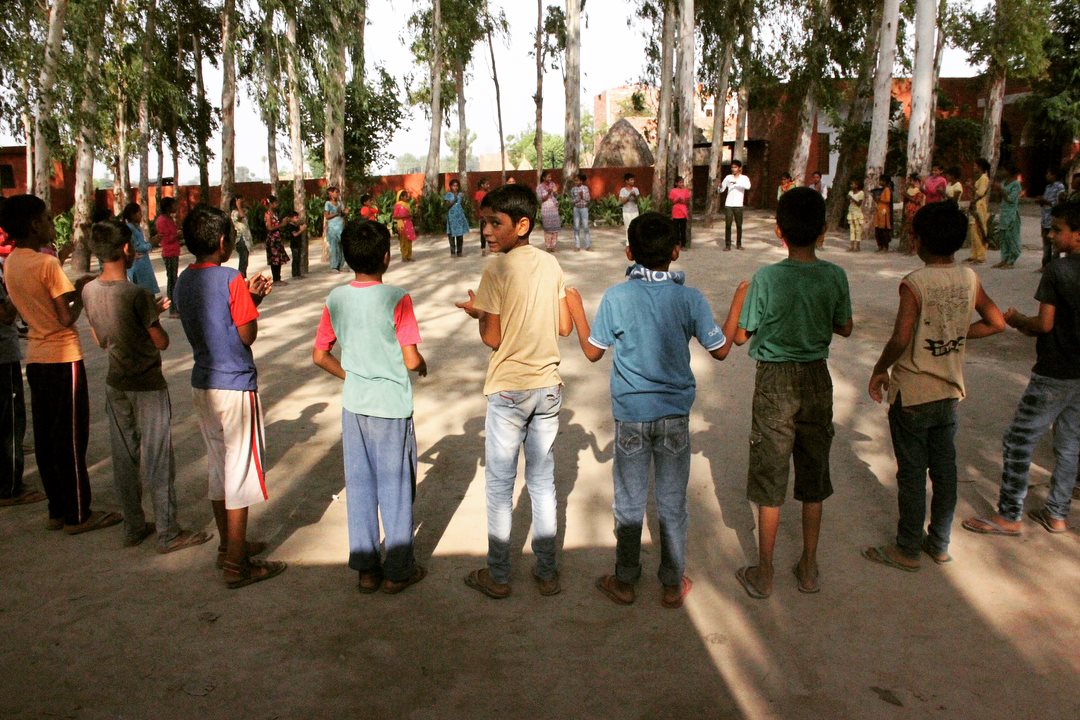 Post School Learning Enhancement Centre (LEC)
Remedial classes for 4th & 5th grade students

Focus on English & Math

Activity based learning

Child centric activities for creative & participatory space

Enhancing leadership skills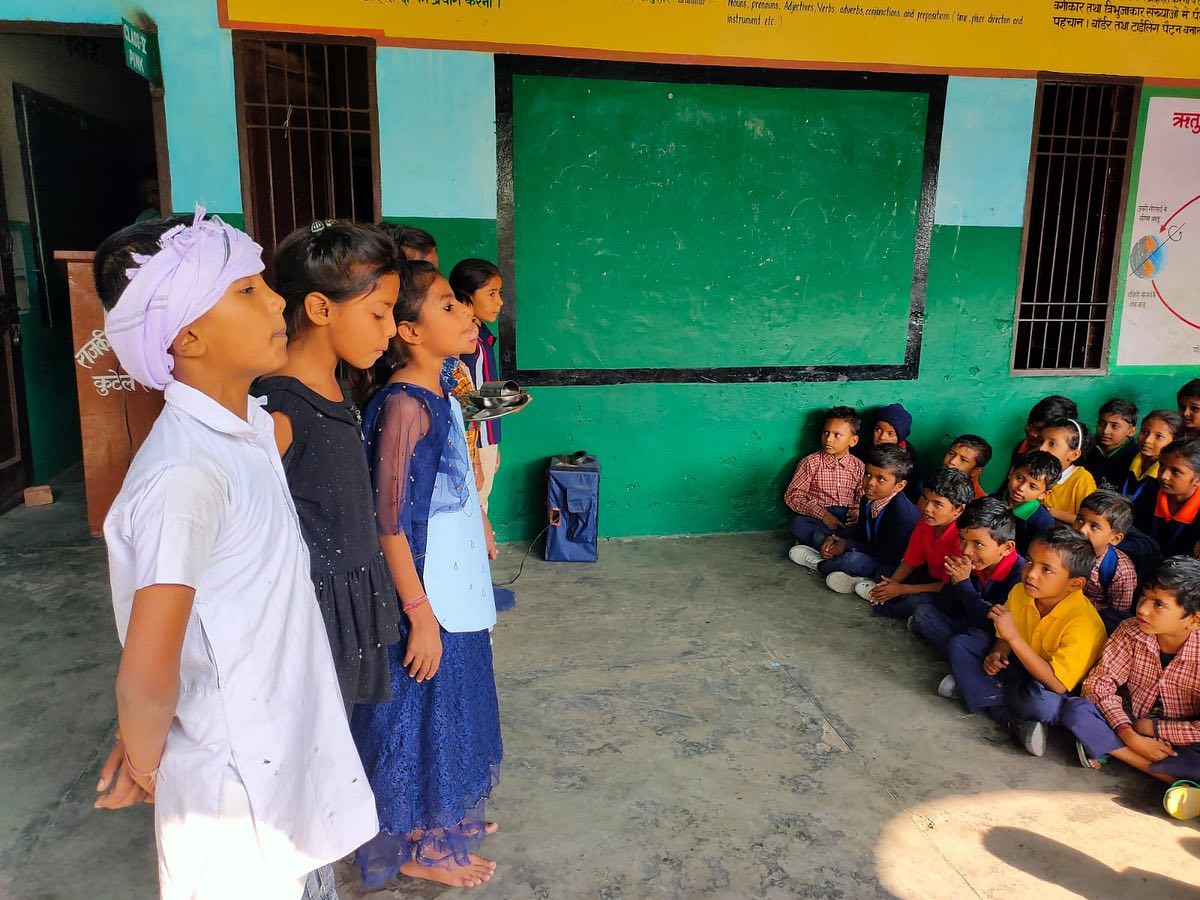 Student Leadership through Bal Parishad
Student committees on Environment, Sports, Cultural and Library thematic

Monthly events in school led by Bal Parishad

School-centric responsibilities led by committee members

Leadership-building activities for students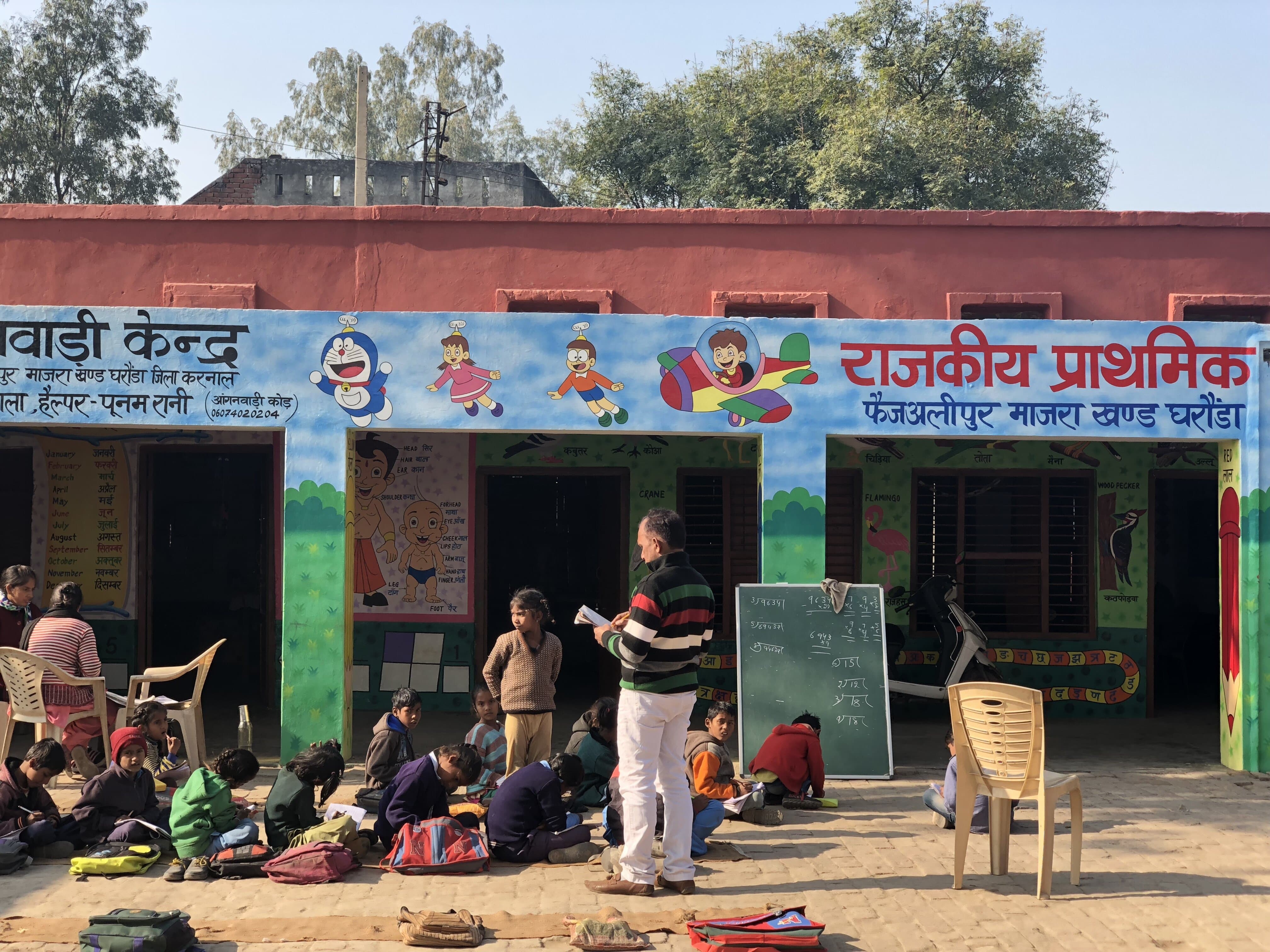 Advocacy for School Infrastructure Transformation
School building renovation by Education department (Sarva Shikskha Abhiyaan)

Playground building by MNREGA in collaboration with BDO

Resource support from Village Panchayat

BALA painting and green boards by Varitra Foundation

Construction of toilets and new classroom– CSR foundations & community donors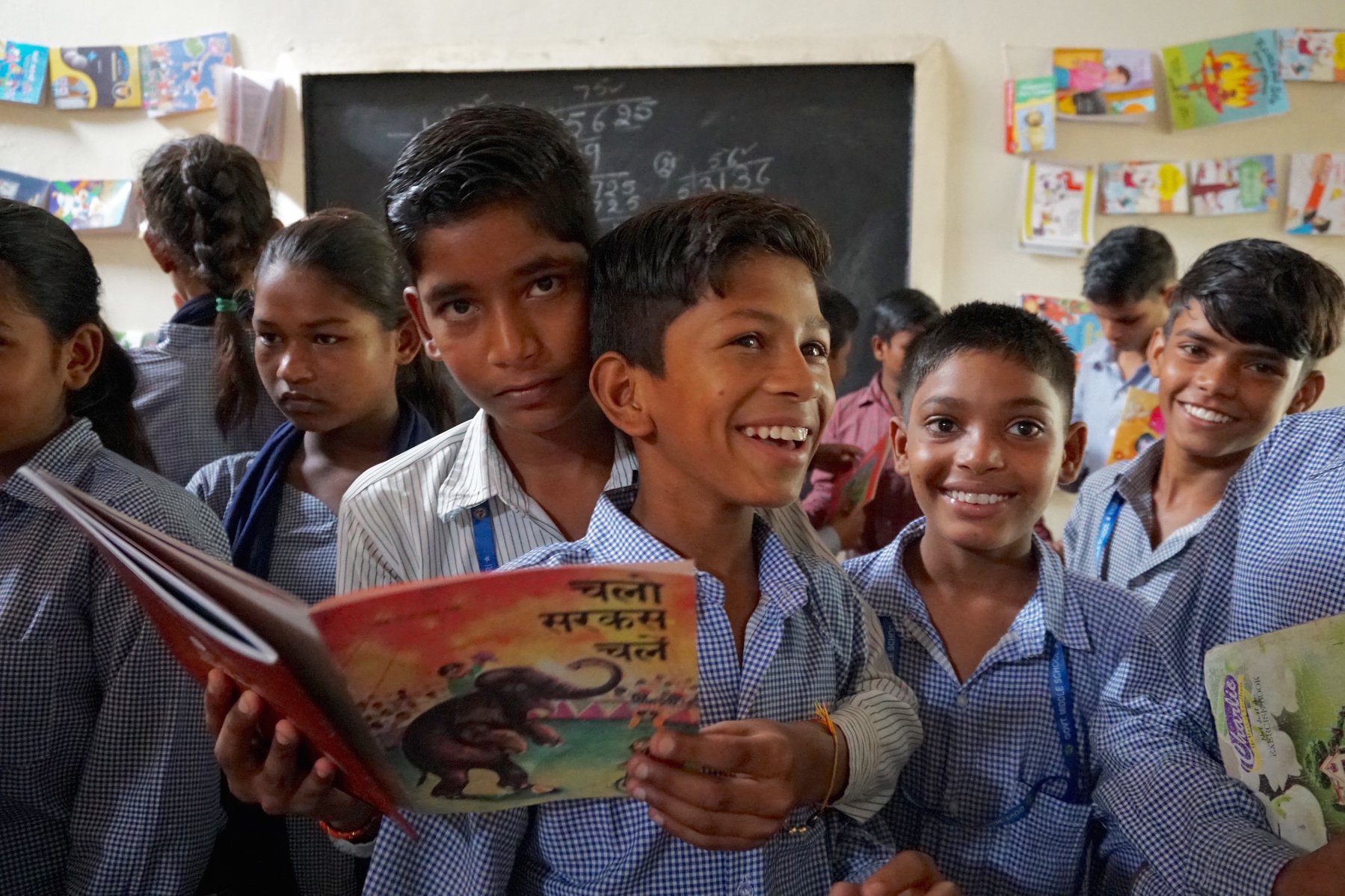 Digital Education Platform to Promote E- Learning
Through Varitra's online platform E-पाठन, we provide simple, contextual and free of cost learning resources for teachers and children

The platform also serves as a knowledge-sharing platform for teachers and educators to exchange teaching-learning practices and explore innovative ideas.
Our Goals
By the next three years, we shall be positively impacting:
70%
Students reach the mainstream learning levels according to their age and grade
ZERO
Drop out of primary and middle school pass-outs for higher education in partner villages in next 3 years
85%
Improved student attendance and regularity in next three years
50%
Students who have passed out 12th standard shall be able to pursue higher studies and enrol into colleges to create role models for the school-going children

Whole School Transformation
50%
Increase in parent-participation in PTMs, school development activities and an active involvement in performance and growth of their children
WHAT IS THE SEARCH FELLOWSHIP?
SEARCH Fellowship
is an opportunity for the youth to directly experience rural education and develop a thorough understanding of the various nuances of public education system by contributing on the grassroot levels through teaching and student-engagement. This full-time field-based fellowship is open for young graduates & post-graduates across various fields to initiate social change.
WHO IS THE SEARCH FELLOW?
We believe that our youth today has the ability to bridge the gaps in education system especially for those sections which are under-served. Our fellows are graduates and post-graduate who are passionate about the cause of education, have a good grasp over Hindi and English and are keen to become better educators, social change leaders and policy-makers.
The Fellow will be embarking on this two-way journey of leading transformation and as well as inward leadership-building through focussed mentorship and capacity-building at Varitra.
EDUCATOR + CHANGE-MAKER : THE ROLE OF A FELLOW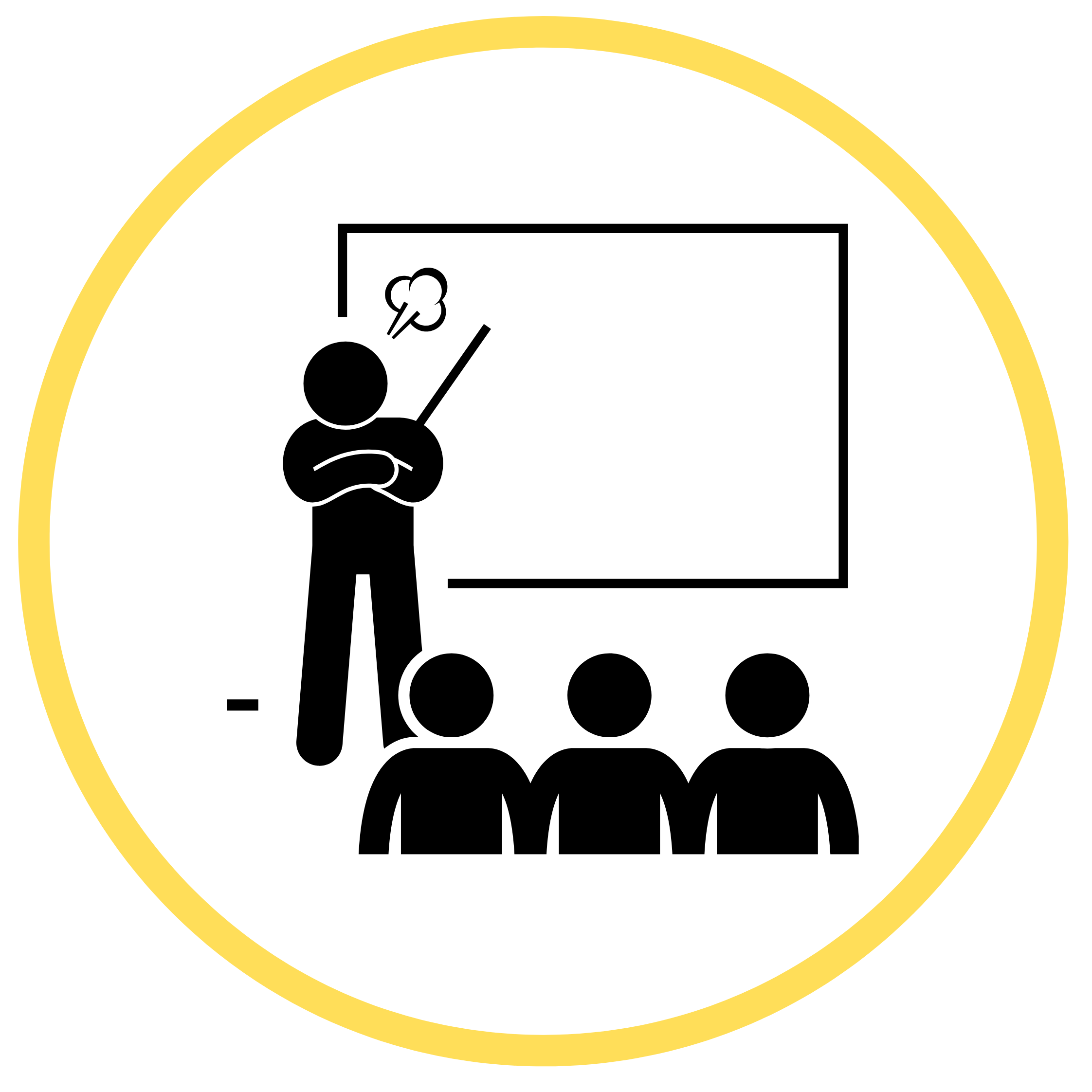 Transforming the rural classrooms into innovative and safe learning spaces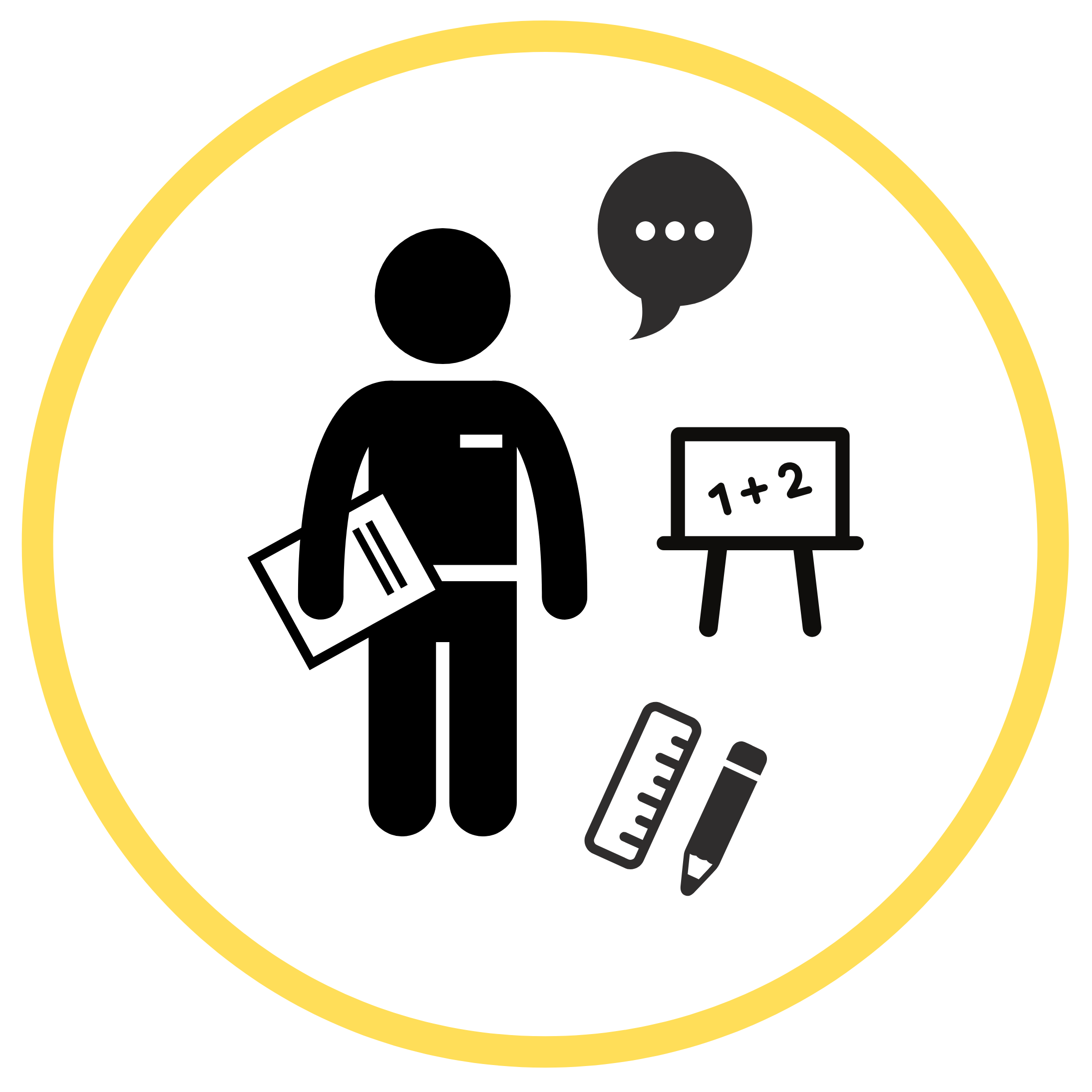 Sharing good teaching-learning practices with government school teachers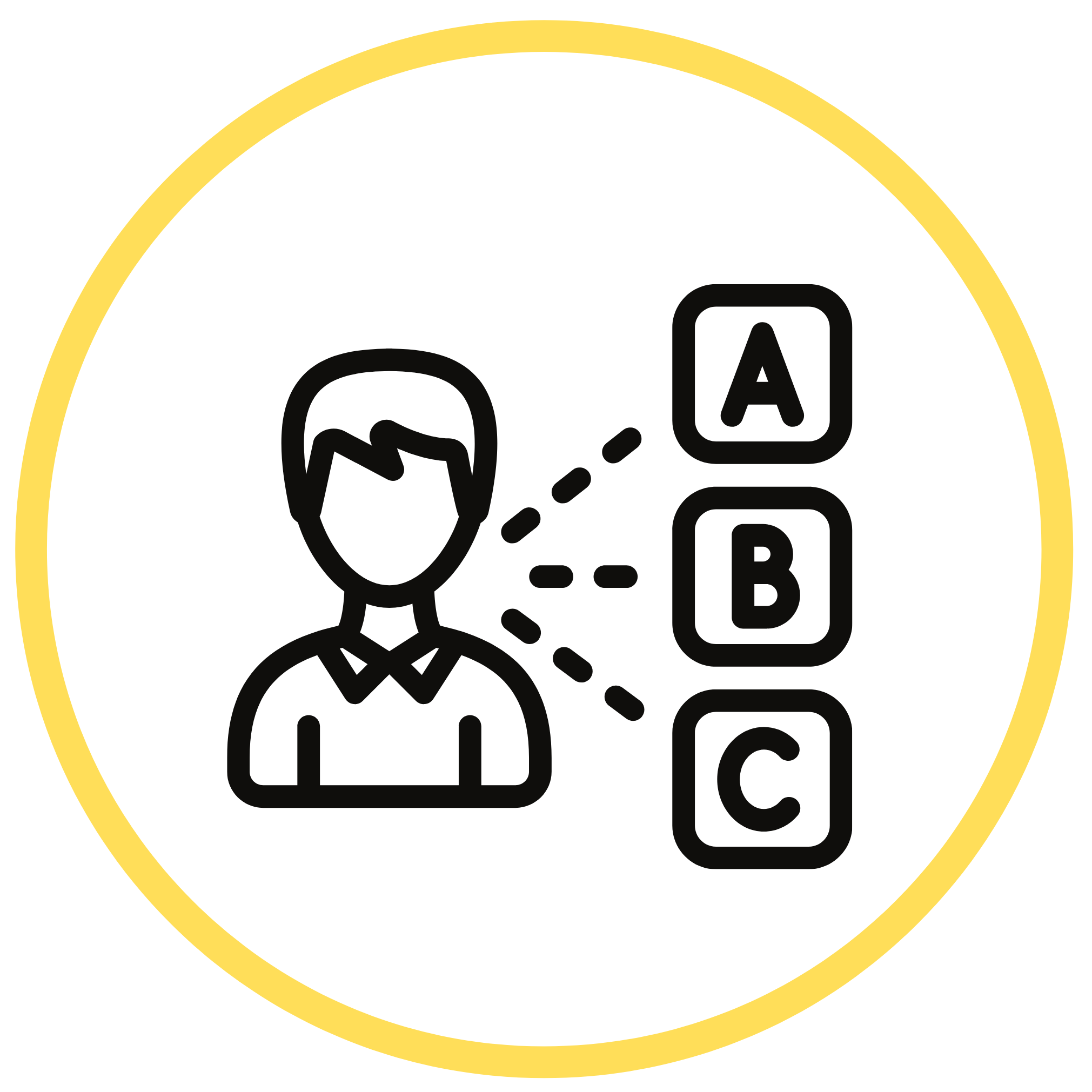 Building English language competencies & improving the learning outcomes of children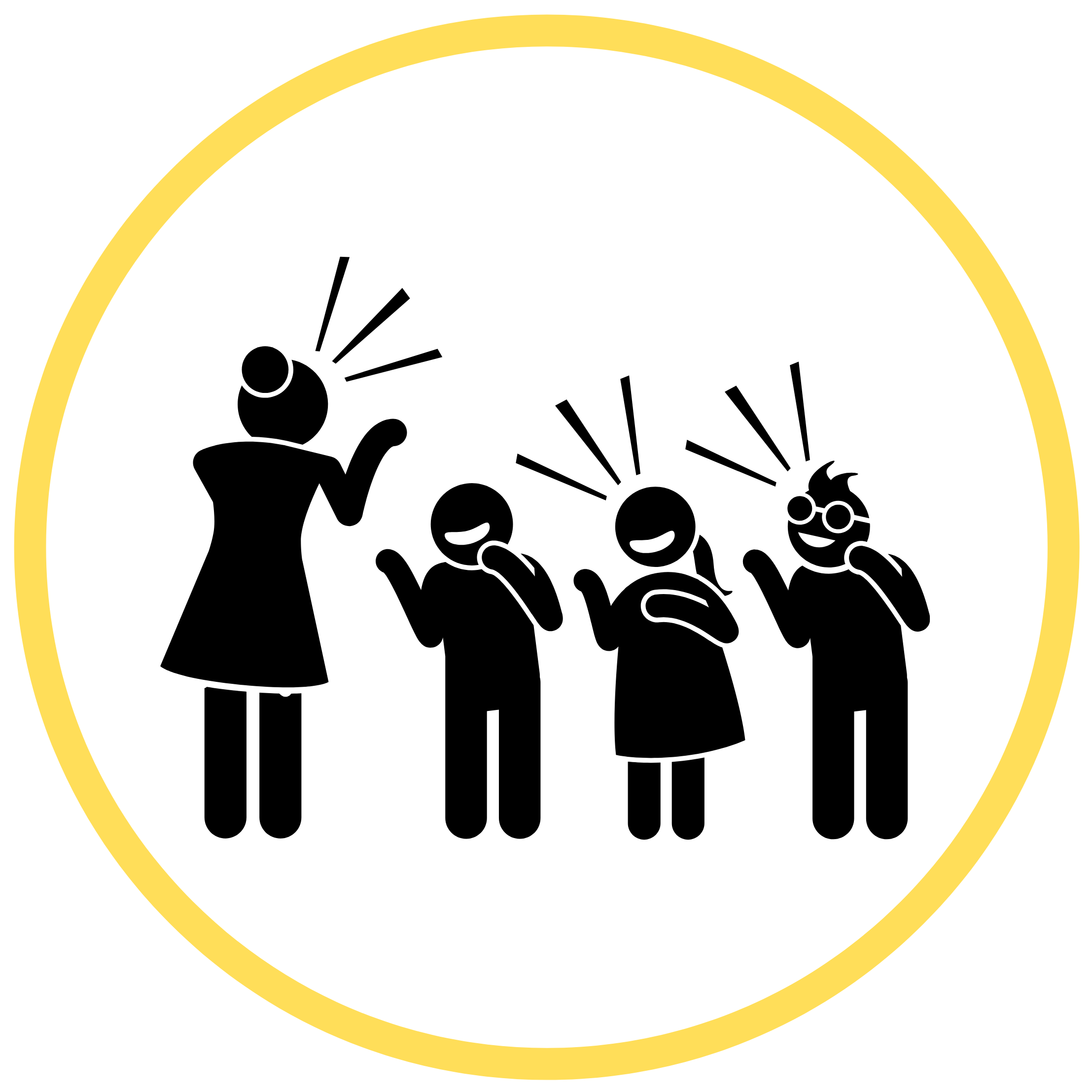 Building student leadership for a healthy and child-friendly school environment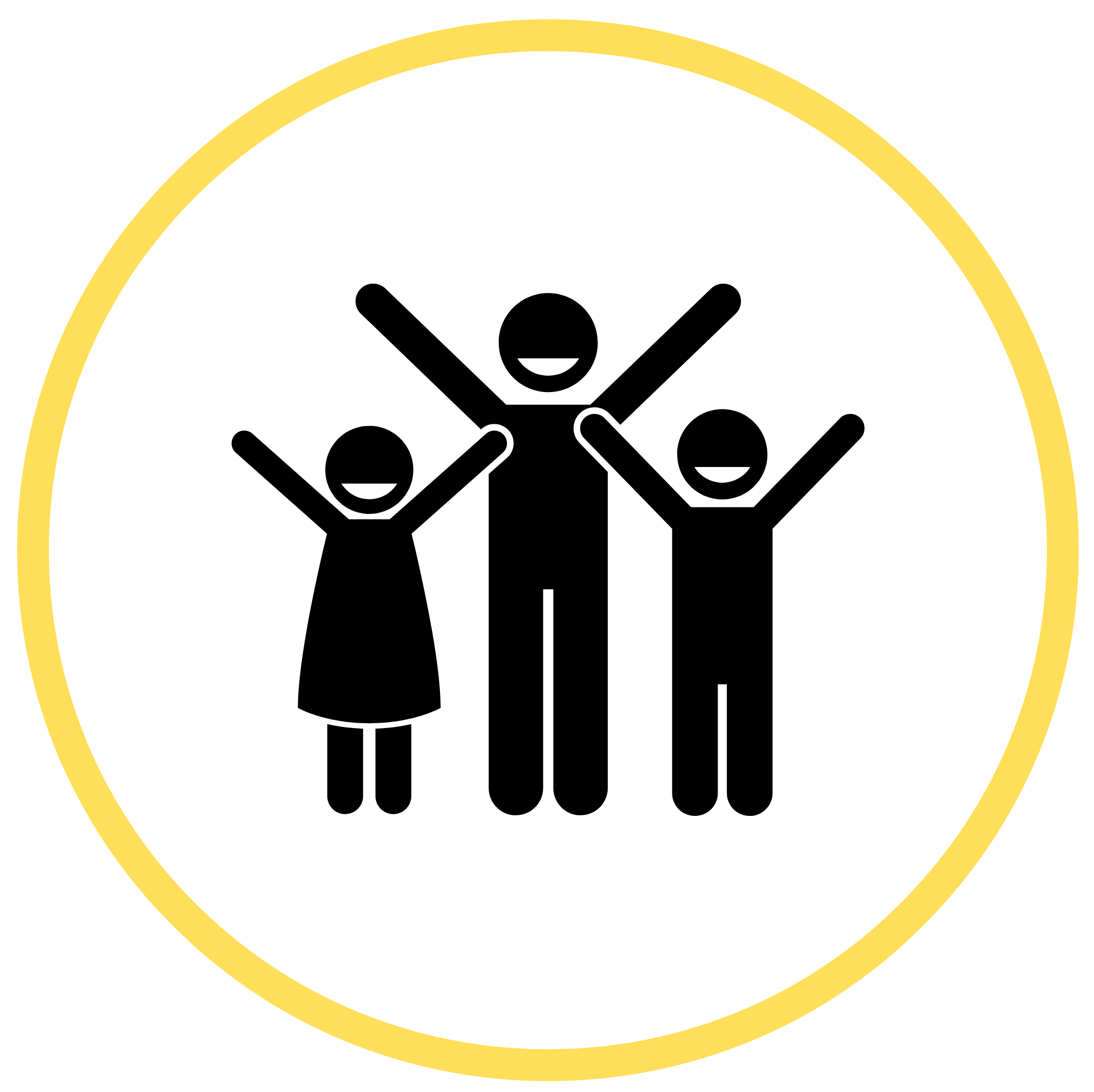 Building youth leadership within the community through exposure-building and cross-learning opportunities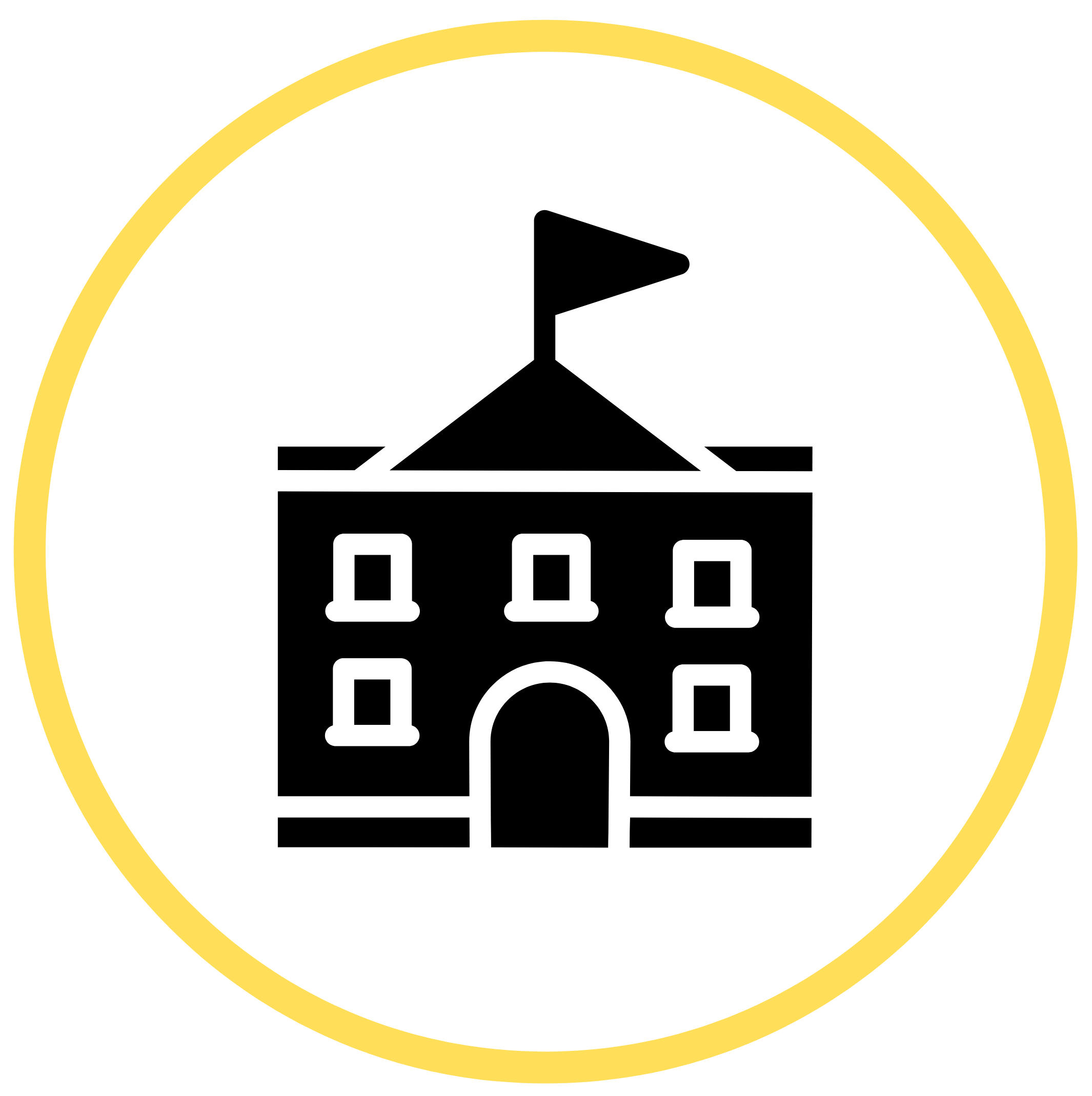 Designing contextualized solutions for the school in synergy with school leadership and community
Want to be a
SEARCH Fellow?
Are you a graduate or post-graduate with good grasp on English?
Are you ready to give one-year commitment towards the fellowship?
Are you open to relocating and working in rural Haryana?
Do you believe in collaborative working?
Do you have willingness to learn and work on your self-growth?
Note - SEARCH Fellowship is a full-time & paid engagement.
Applications for 2021 cohort will be announced soon.
E-पाठन by Varitra Foundation
Varitra Foundation launched its first digital learning platform called E-पाठन by Varitra with the goal to create a one-click repository of e-learning resources which are simple, contextual and free of cost.
The idea behind E-पाठन emerged amidst the Covid-19 shutdown. According to UNSECO 2020, more than 90% school children stopped attending school across the world due to the shutdown. The case was no different in India. This inspired Varitra to design a space to amplify the access to e-learning amongst teachers and children who were especially exposed to e-learning for the first time.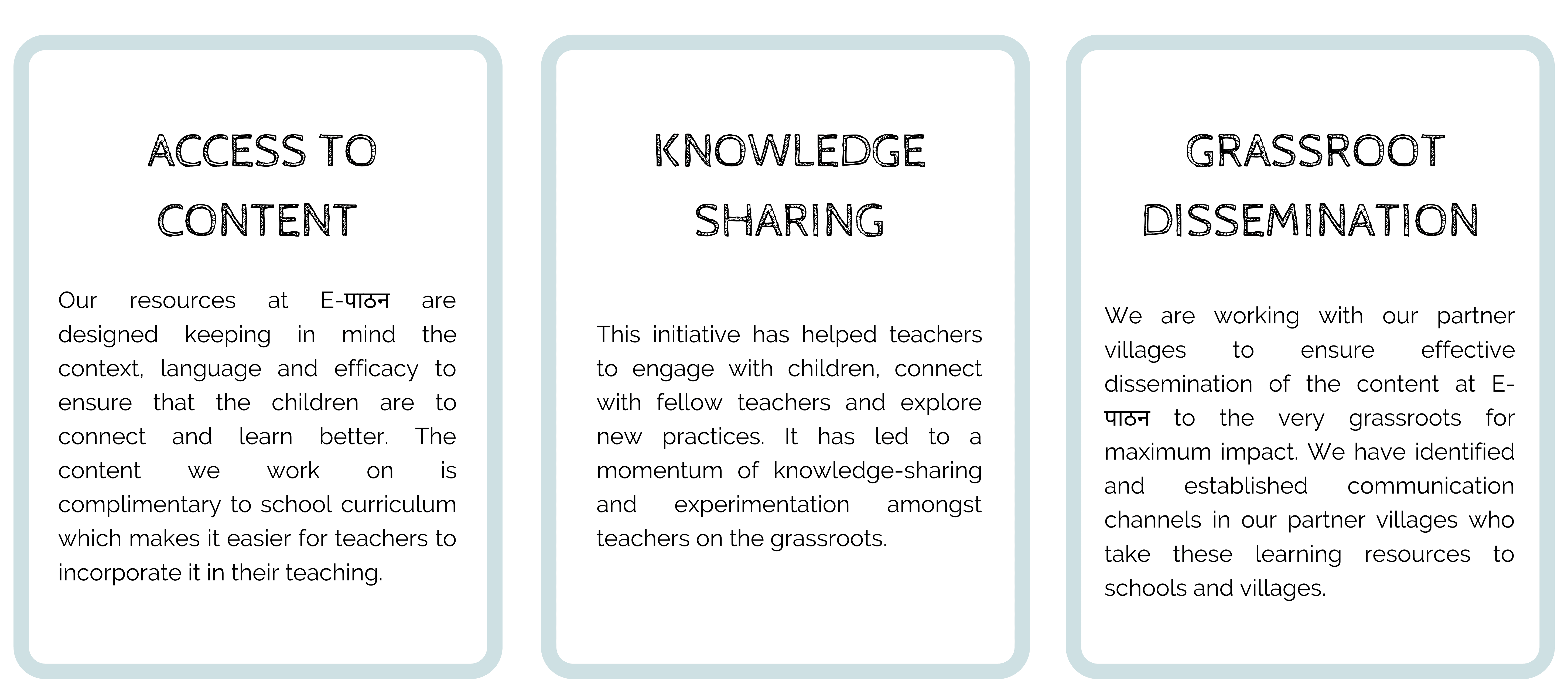 V to WE - Collaborating for change
Since its inception, Varitra has believed in the power of collaboration and believes that we should make every effort to bring people together and create a learning ecosystem which is accessible, diverse and inclusive.
DIVERSE CONTENT POOL
We have collaborated with subject-specific resource persons, library & storytelling experts, language-building professionals and volunteers across the country who actively contribute to Varitra's content pool and helps add diversity to our content and maximise our initiative's impact.
SHARING GOOD PRACTICES
We have invited teachers especially our stakeholders from government schools who have been experimenting with new teaching-learning practices and learnings through various formats. This helps them to connect with each other, explore new practices and boost their motivation to experiment and engage children better.
This is a step towards keeping the door of learning open. Together we can.