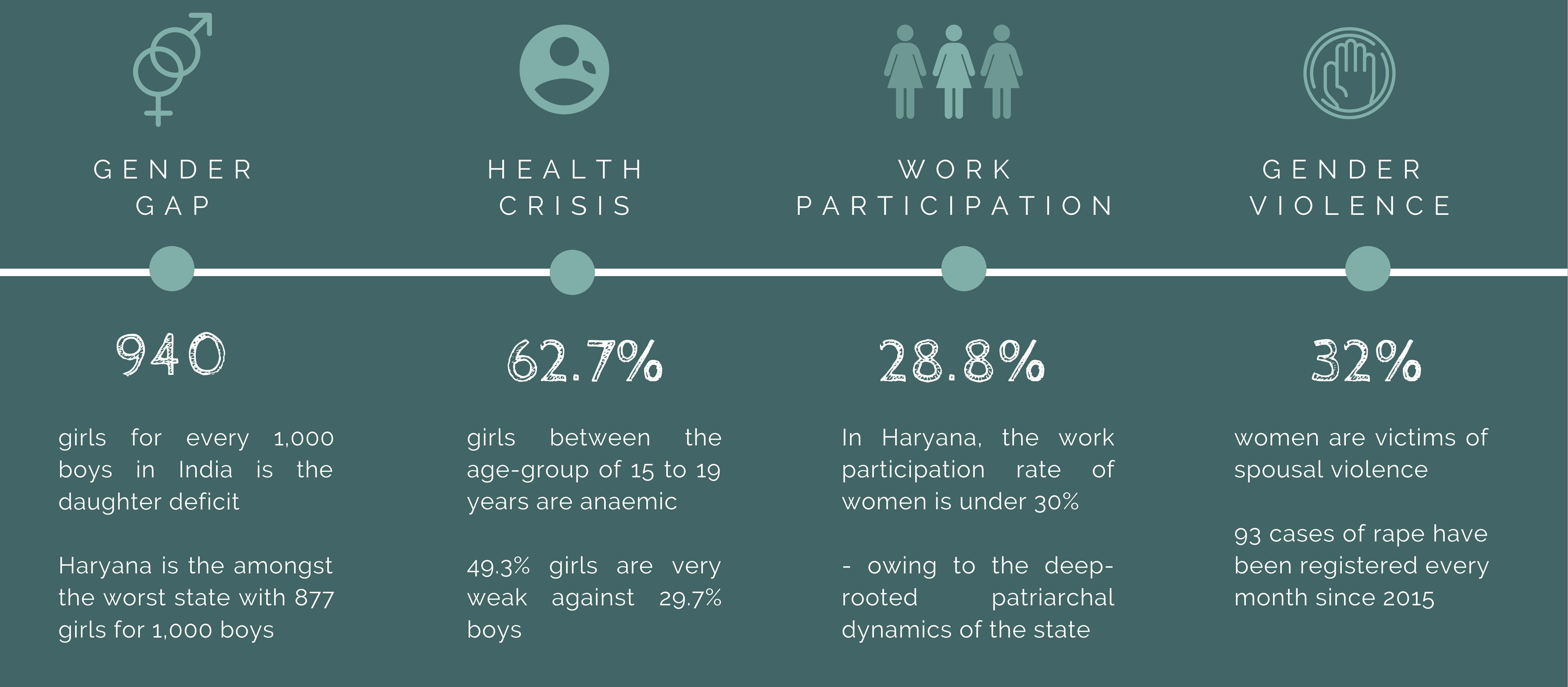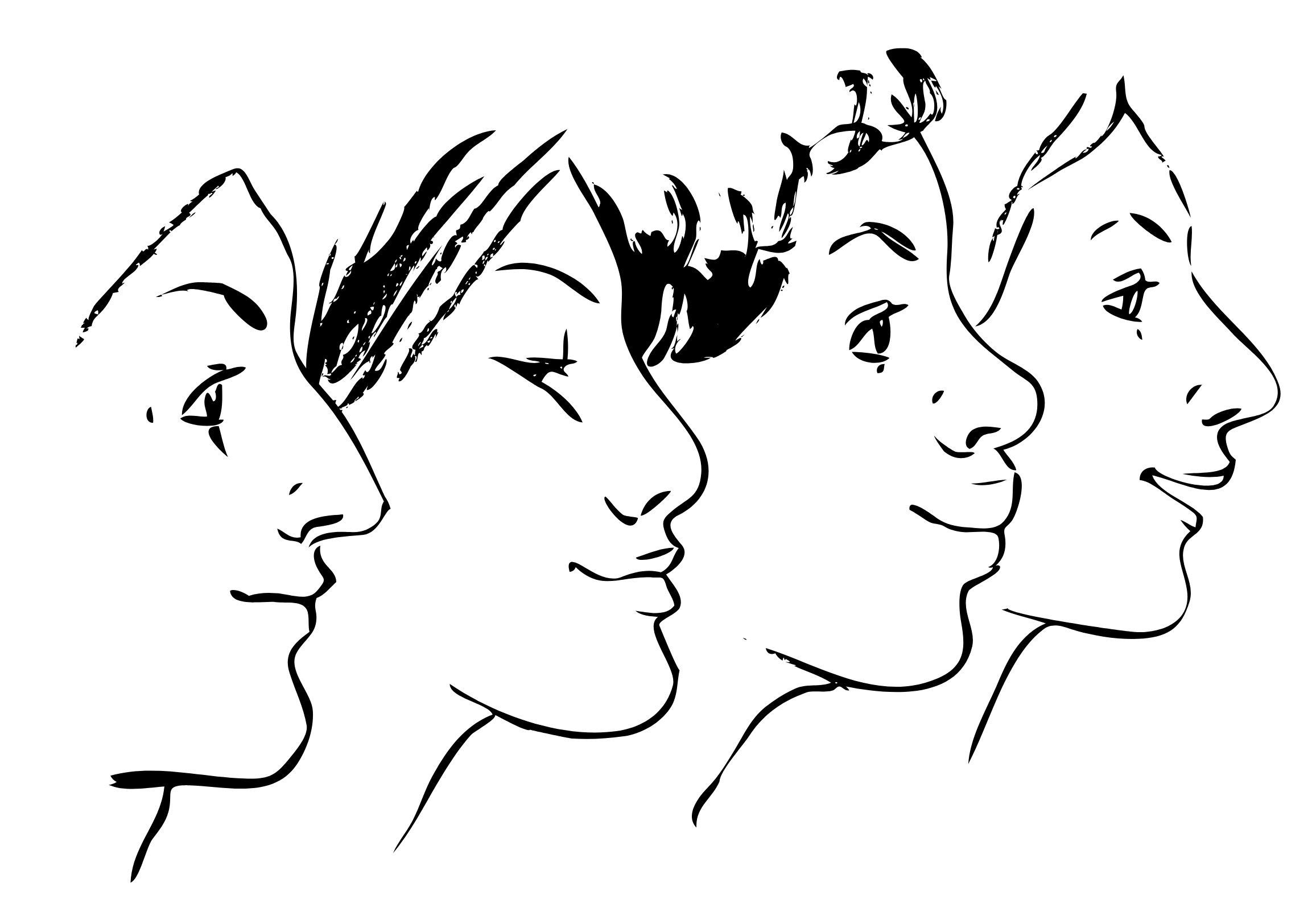 Varitra is committed to build role models who become visionaries and leaders by providing skill-support and mentoring to build independent and strong communities for the future. We design pathways for women and young girls dare to dream, envision and shape their futures.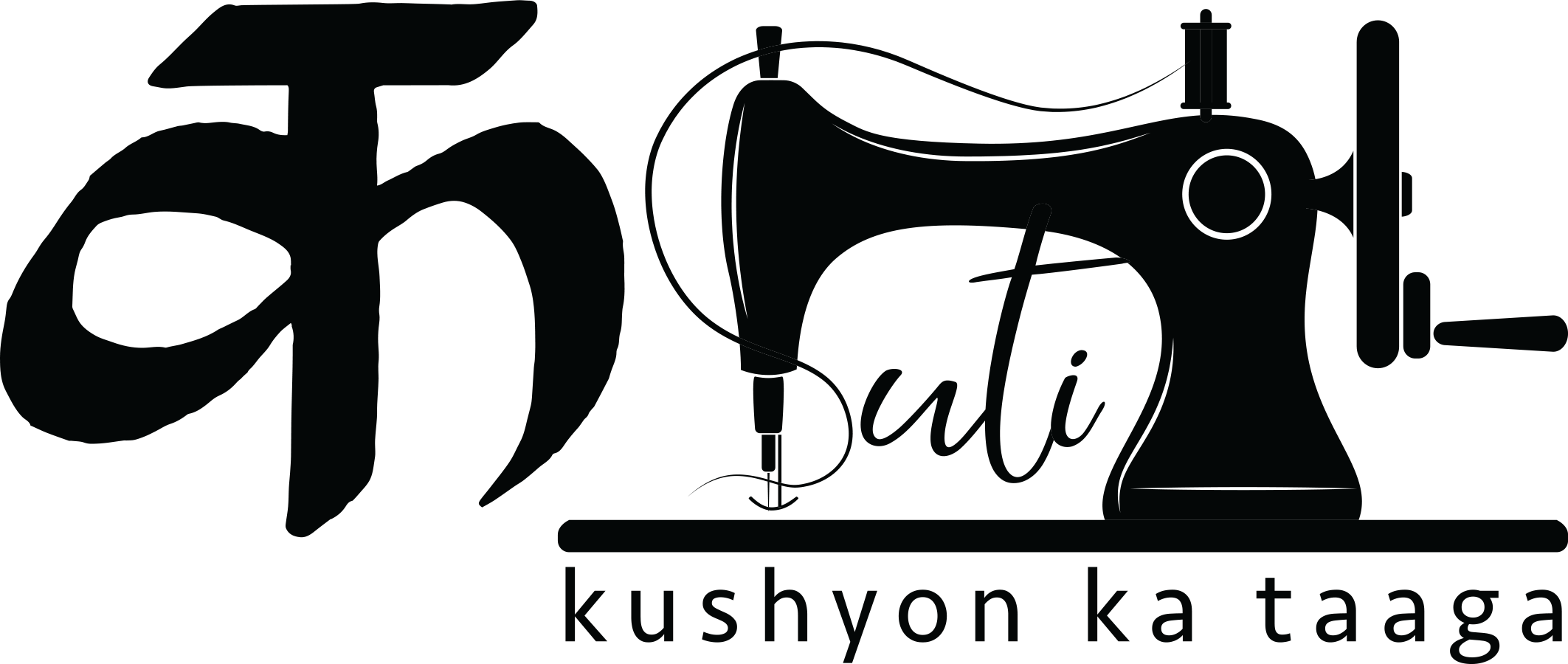 It is a common reality for many young girls to drop out after middle school in rural areas and on the other front, the social dynamics rarely allow girls and married women to step out of their village and work. The rise of Skill India Mission led to a wide spread of skill development projects across small towns in India especially in the semi-urban areas like – Gharaunda, Ksuti's project location. This inspired Varitra to create a platform which encouraged their livelihoods and empowerment at a grassroot level.
'Ksuti' meaning appealing in Haryanvi is a movement to empower rural women of Haryana through skill development and sustainable facilitation. Through Ksuti, we are working on steering a momentum of change by creating more success stories centred around women. We help rural women in enhancing their technical, enterprising and entrepreneurial skills. Our dream is to reach and empower maximum number of rural women through exploring various operative paths like SHG, micro-enterprising or home-based artisanship.
Developing support systems for women empowerment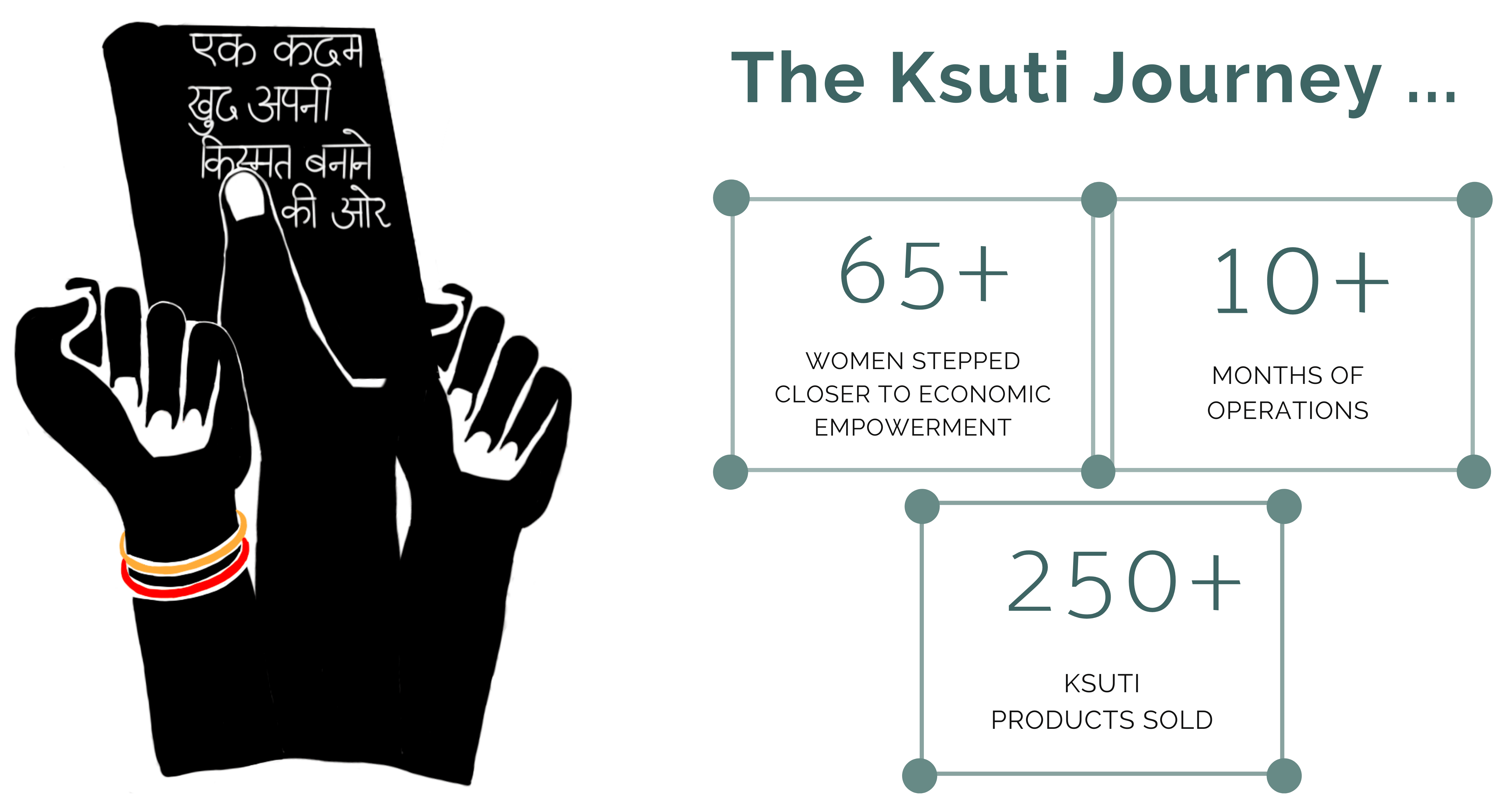 Glimpse from the Field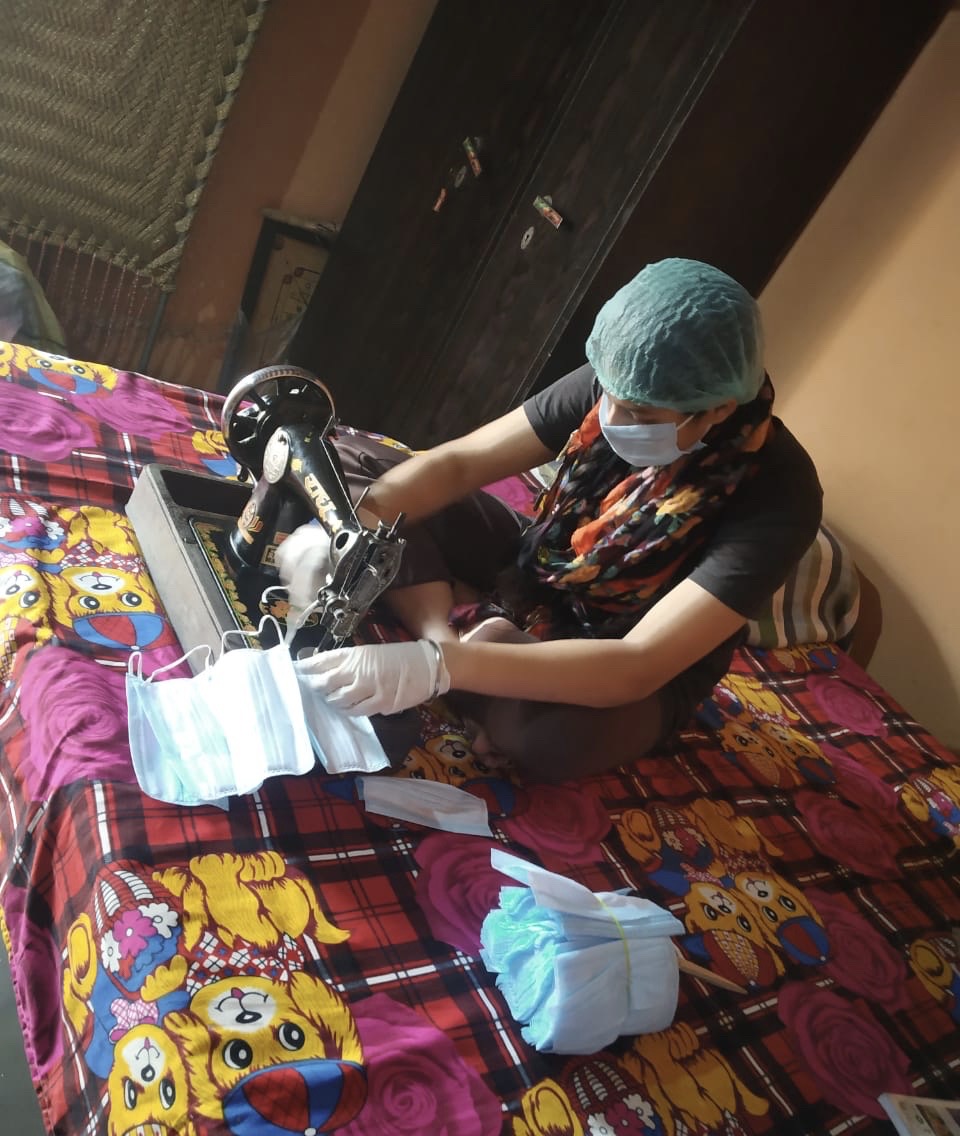 Ksuti women making masks at home amidst the Covid-19 break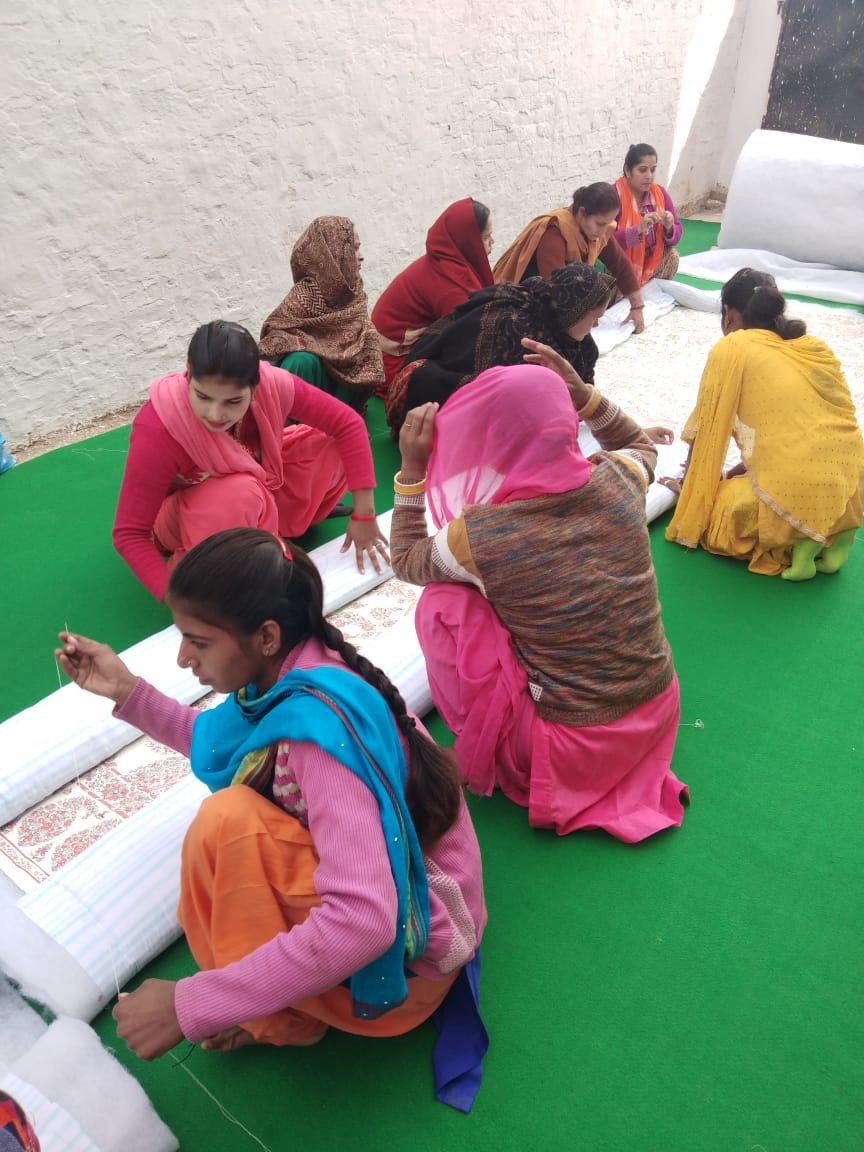 Ksuti women in action near village Phurlak after completing their training in quilting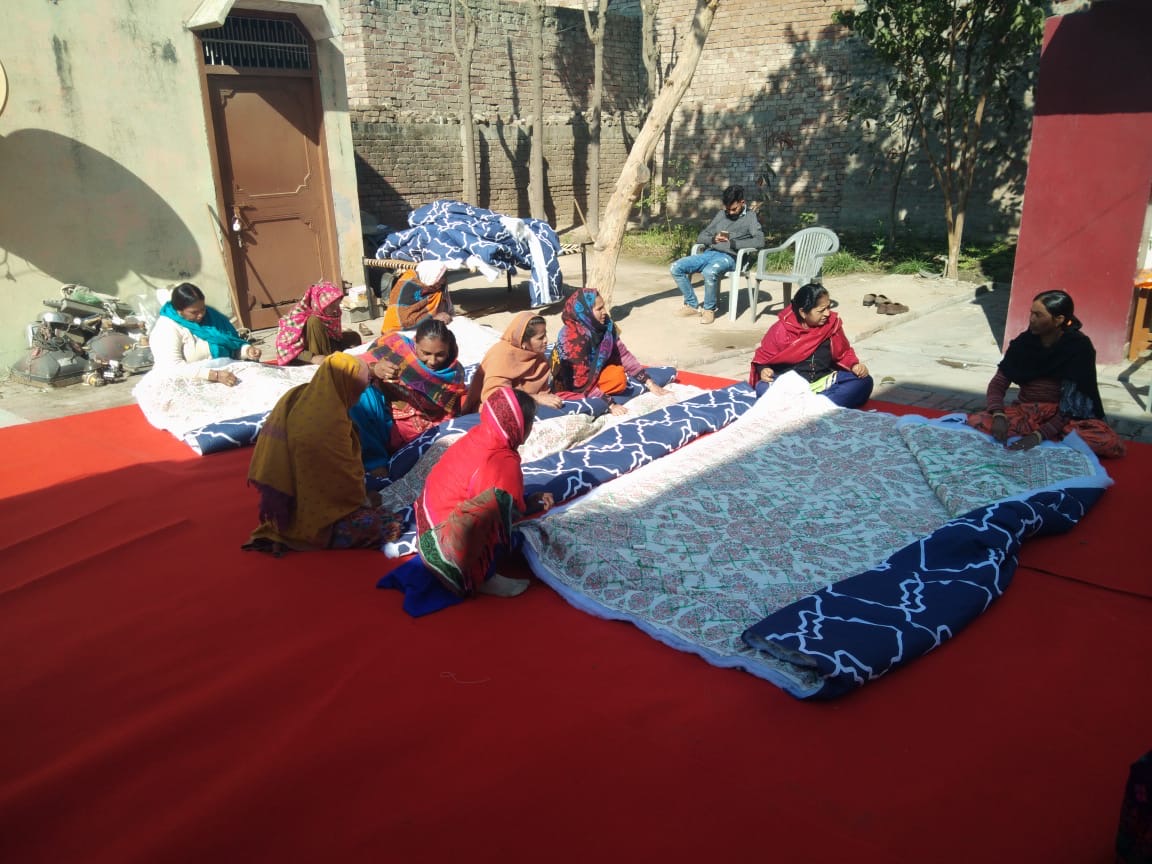 Handstitched quilts by Ksuti women for a bulk order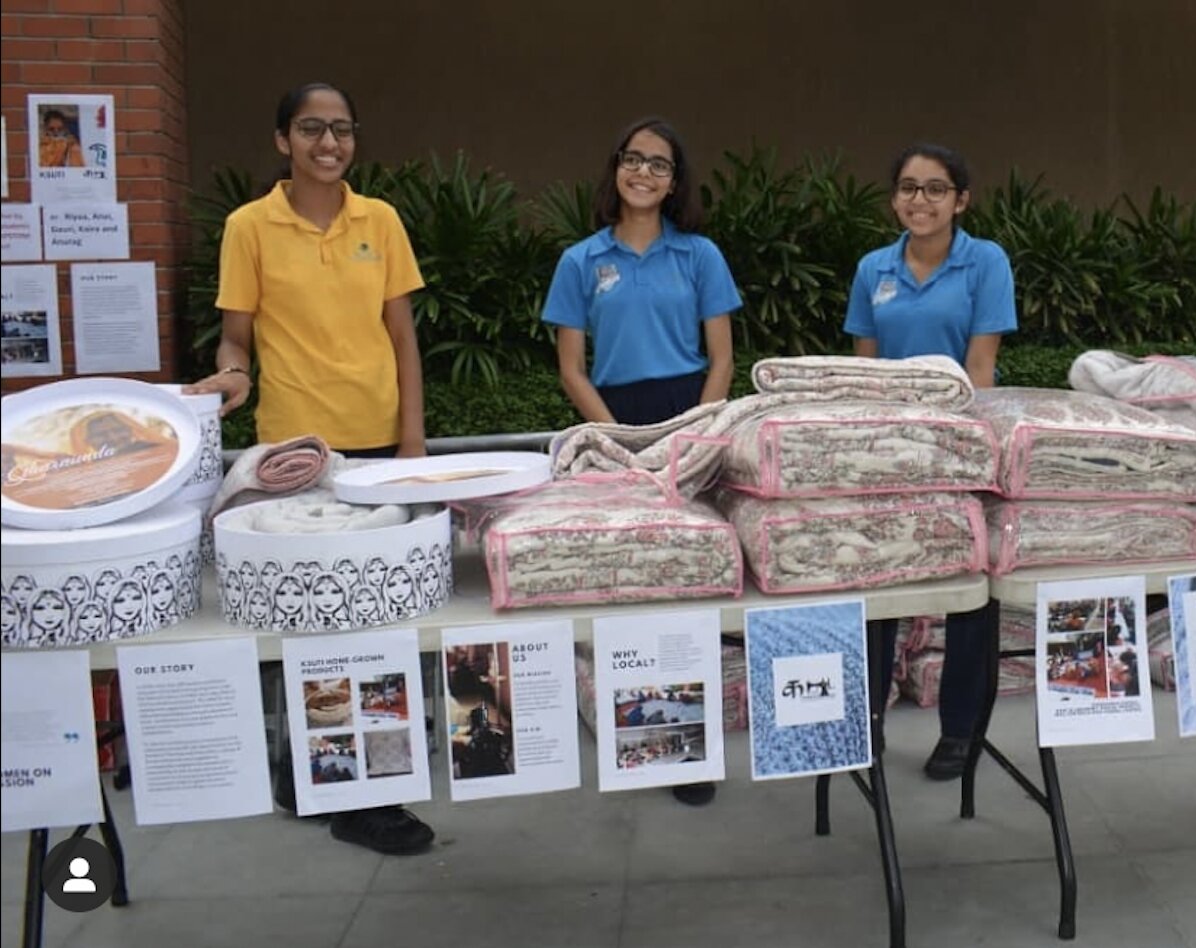 Shiv Nadar School Gurgaon students raising funds for Ksuti
Varitra Founders with Ksuti artisanal products at an exhibition
Collaboration for change
I had the opportunity to work with the Ksuti team in 2019. Initially when we got in contact with Varitra foundation, we found out about this group of women who wanted to be self-dependent and contribute to their families financially. We thought this was a great initiative and we wanted to contribute to it in our own way. One of the main challenges we faced was fundraising. To tackle this, we started an online funding campaign where we organised bake sales, sold mugs and t-shirts. This helped us fund exhibitions for Ksuti which gave us the opportunity to get Ksuti's message and products out there.
We also got a chance to meet these Karnal-based rural women on a few occasions and it was very touching to hear about their personal experiences and struggles. Quite a few of them would also have to bring their children to work because they couldn't leave them alone at home. The most rewarding part of this was that we could help them in a small way. I, along with my team raised close to a lakh towards this cause. It was indeed a great experience that we got a chance to work with them.
Riya Khanna
Shiv Nadar School, Gurgaon
Redefining community attitudes towards gender through awareness-building
Varitra works on building access & exposure to enhance the roles of young girls and women at the community level by making them more vocal about their needs, strengths and challenges. Our goal is to see them become forerunners of change through strong leadership not only within their community but at a larger level.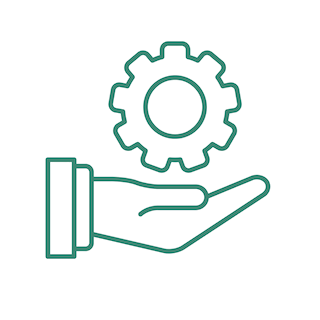 We cultivate life-skills among girls and women from marginalized sections through self-awareness building and behavioural change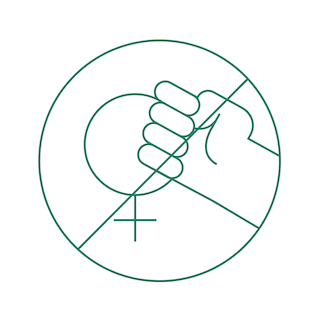 We strive to develop critical thinking among women and men to help challenge gender bias and socio-economic issues affecting their lives and their communities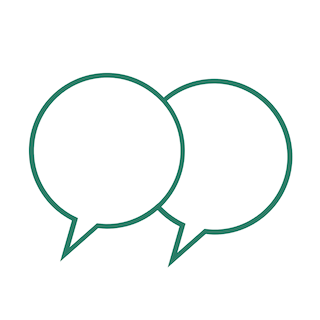 We provide a safe space for individuals to initiate dialogue and action to fight gender inequalities and work towards creating a gender-balanced environment for themselves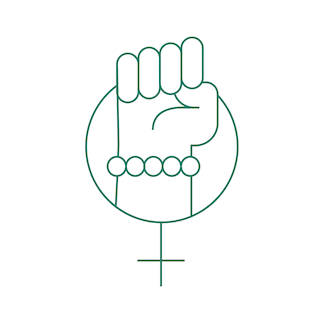 We enable and encourage women into taking control of their own development through exposure to gender and sex education.
How girl-power is leading community change
Here is a story of Sapna, our 19 -year old change-maker who is also the first person from her village to take up higher education. Sapna had topped her class in 12th grade but had to struggle to pursue college despite her passion to study more. Her parents were reluctant to send her outside the village from day one. Our team at Varitra met her family a few times and this interaction eventually led to her parents agree to Sapna's admission to a nearby college. Sapna however was determined to go to a better college in Karnal city and pushed her parents into supporting her for the same. Seeing her passion for education, Varitra team continued persuading her parents. And thus began Sapna's higher education journey.
Today, Sapna is close to completing her B.A. degree and travels to the city every day while she also continues to volunteer in our LEC in the evenings to help improve the learning outcomes of underprivileged children in her community. In 2019, she also completed a fellowship on youth development and leadership with Pravah (Delhi).
Where we work, mobility is a matter of both taboo and control assertion for and over girls and women. Sapna who until last year had not seen much of the neighbouring city today travels to other cities by herself to attend workshops, events. In her own words, she is trying to break this chakravyuh - one step at a time. She wishes to become a Police Officer someday and fight domestic violence, alcoholism and girl child injustice - all of which is prevalent in her community.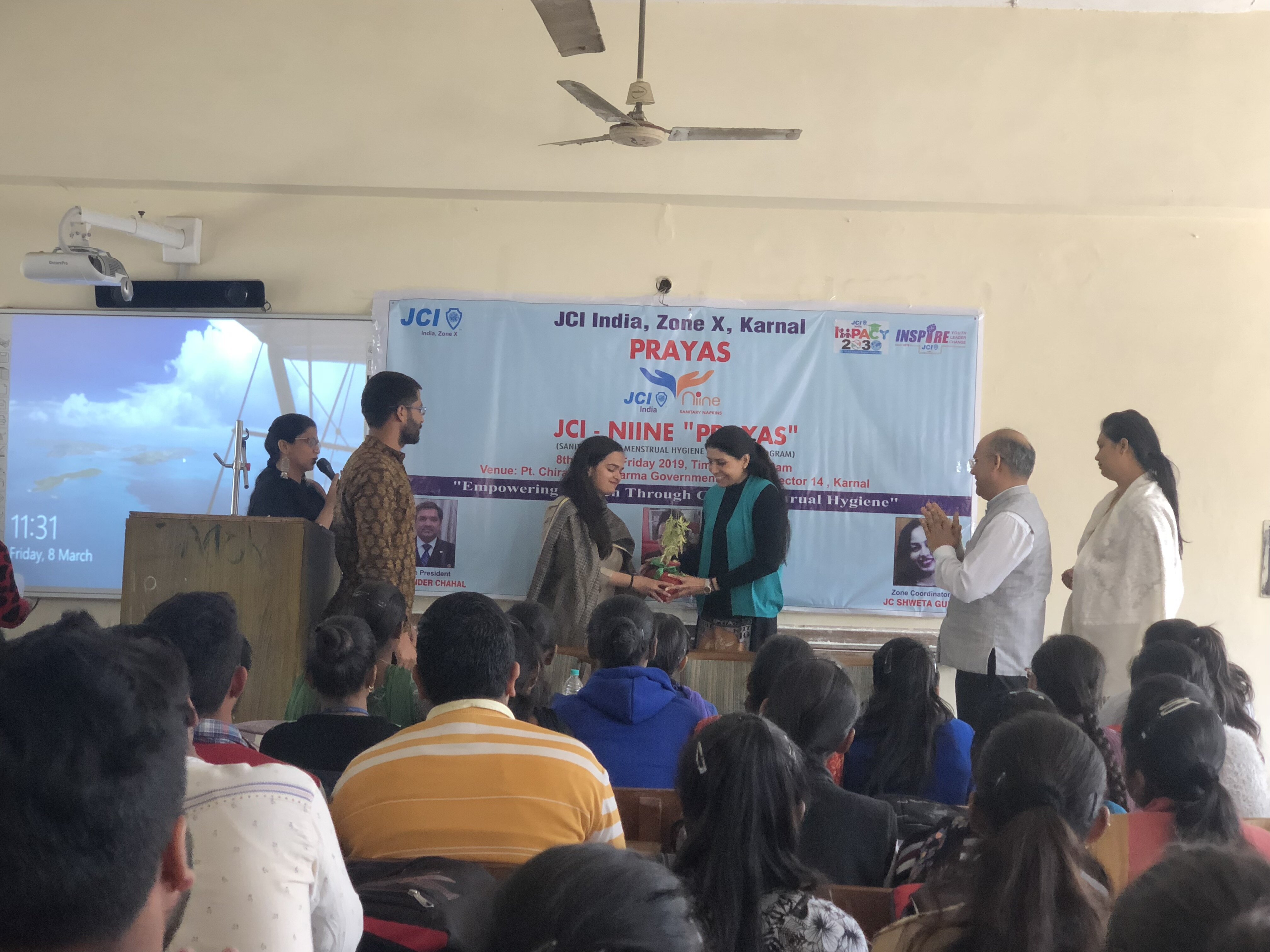 Varitra-led college event on "Menstruation and its myths"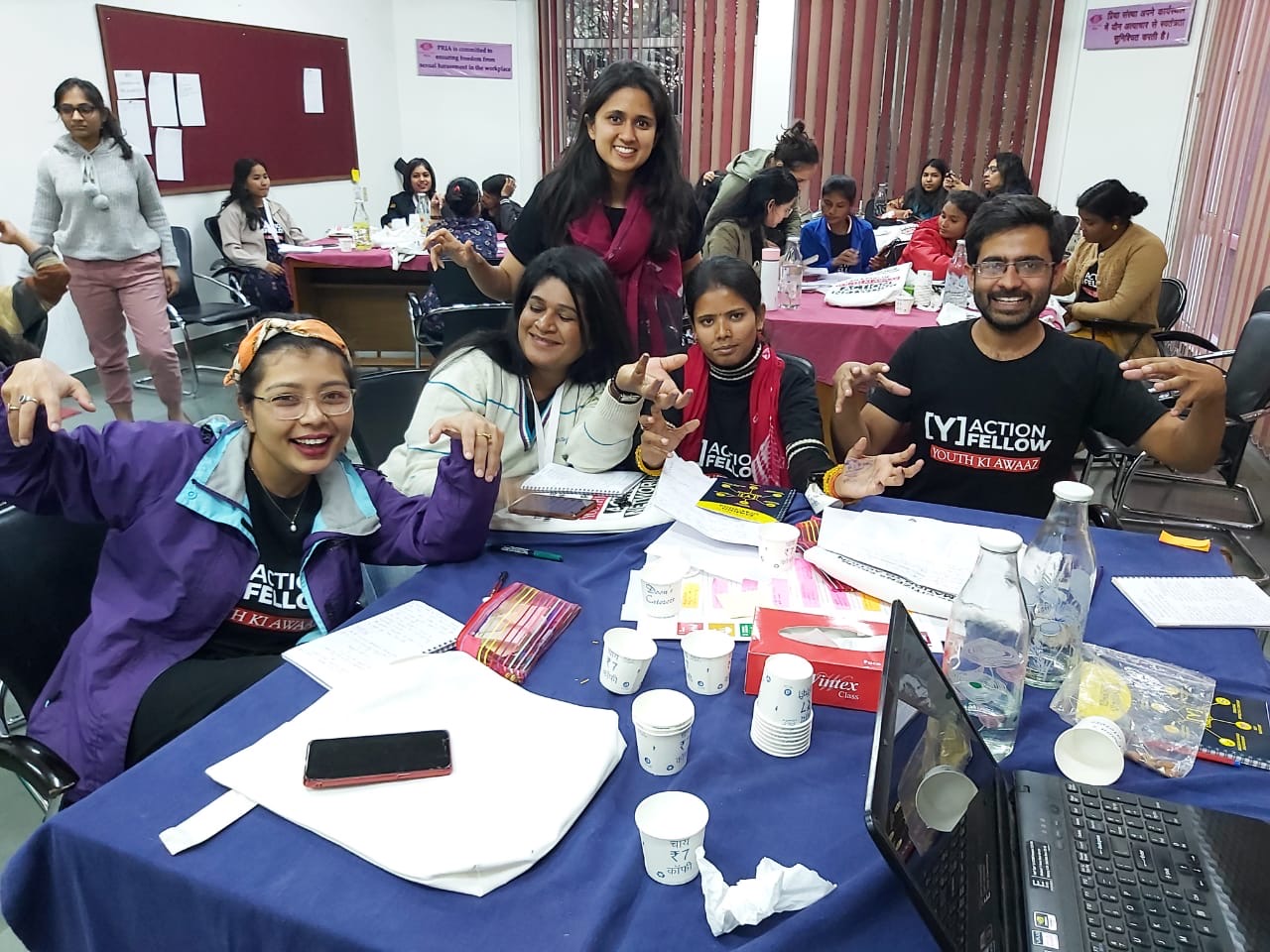 Varitra at Youth Ki Awaaz event on Women's Day 2019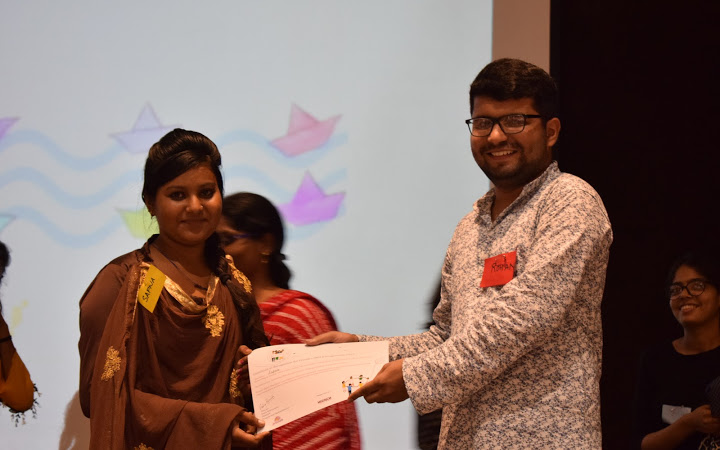 Community engaging with youth on gender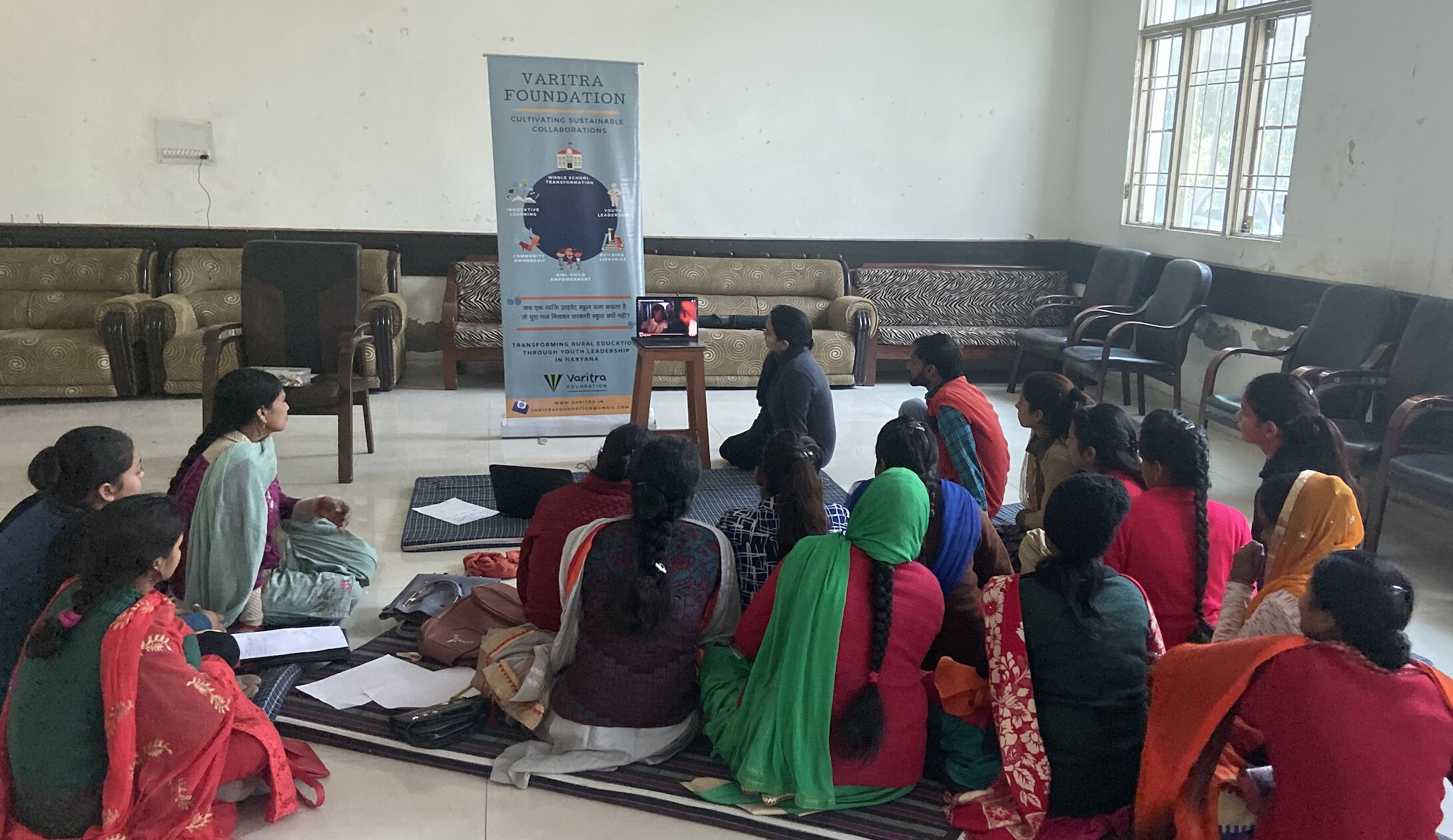 A gender sensitization session with Varitra's rural volunteers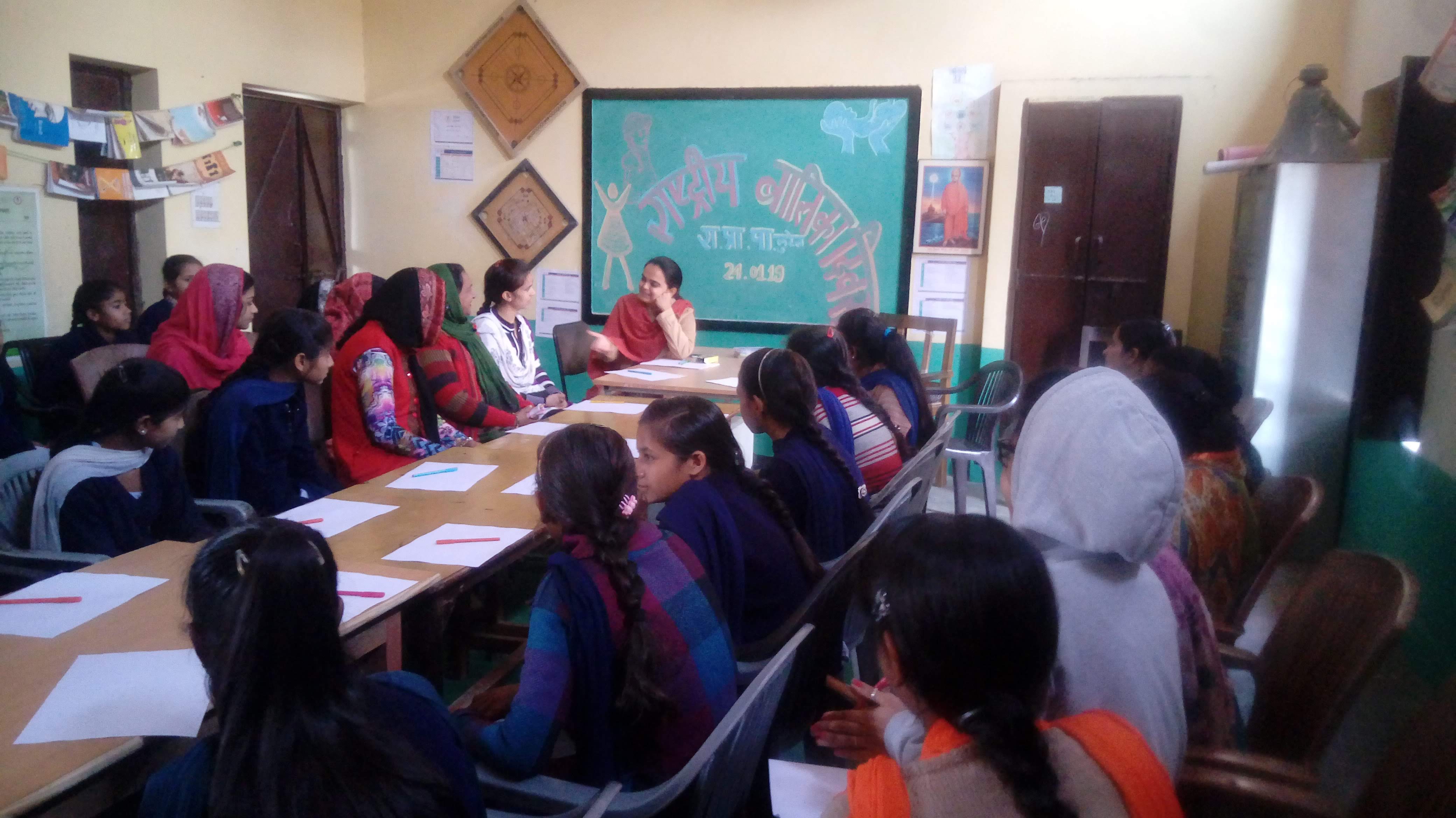 "Betiyon Se Charcha" held on National Girlchild Day in GPS, Kutail